You're not alone in asking, 'what is thought leadership?'.
The term gets thrown around in marketing communications as though everyone knows exactly what it is and how to do it. 
But dig a little deeper and you'll find you're not the only one that isn't clear on how to use thought leadership as part of their public relations campaign. 
Don't worry, once you grasp a few concepts and tactics, thought leadership is easy to understand.
It can be a very effective tactic to get free PR and build credibility with your target audience.
Here's what we are going to cover in this thought leadership guide.
What is thought leadership?
Why authority and influence matter
The risks of thought leadership
Thought leadership in the national media
Inbound marketing and thought leadership
7 steps to build your thought leadership strategy 
Let's get started.
What Is Thought Leadership?
Thought leadership in PR and marketing is the process of establishing authority and credibility in a person or brand by sharing expert comment, insight and opinion. 
Thought leadership showcases expertise, highlights innovation or provides an alternative perspective on an issue.
Typically, thought leadership is undertaken by a founder, CEO or team member with the seniority to represent a business. 
They must be able to speak confidently from their own experience about issues that affect the organisation. (Make sure your spokesperson is prepared with some easy to implement media training tips.)
What Forms Can Thought Leadership Take?
It can take the form of an interview on television or radio, where pertinent, topical issues are discussed. 
Or it could be written comment in print or online media that adds depth or an alternative opinion to an argument or issue relevant to your business.
At the heart of your digital PR
On your owned media, your website or social media channels, thought leadership content can come in many different forms.
Think of live broadcasts, stories, posts, in-depth blog articles, podcasts, videos and creative advertising campaigns that subtly showcase your organisation's innovation and expertise.
White papers are a great way to produce original research and offer real in-depth thought leadership.
And crucially the data your business produces can be an excellent source of information to build a thought leadership campaign around.
For instance, think about consumer trends in the pandemic, how have these changed?
Always think about how your expertise and insight fits into the context of the wider news agenda.
This can be in your own sector or in the larger media landscape.
There really is no limit to the form that thought leadership can take so long as it displays innovative thinking, original content and brings value to your sector, your customers and your stakeholders.
Thought leadership should be at the heart of your inbound marketing strategy.
Why Authority And Influence Matter
Thought leadership is different to other forms of public relations examples or marketing tactics – it is not about the hard sell. 
It is about nudging your audience to take action by building trust through establishing the authority of your brand or the personalities within it.
The aim is to position your organisation as relevant to a wider group of stakeholders, than your existing target audience. 
You are trying to increase the reach of your PR key messages and connect with more people. 
All the while, your brand is gaining trust with this audience, they begin to depend upon you to be a leader in innovation or critical thinking around a subject. 
It becomes a virtuous circle
You begin your thought leadership campaign by positioning your organisation, through your own efforts, as an authority on a subject, as an expert. 
Gradually people take notice, and they begin to associate your company with your chosen subject. 
Once your audience has found you and they like what you are saying they will start to come back to you, looking for your opinion.
Now they are listening, you now hold a degree of influence over their decisions. 
The purpose of this influence varies between every organisation. 
It could be used to sell more products, to lobby or win an important contract. Charities will use it to fundraise or campaign for a cause.
Influence from thought leadership is hardwon
It takes a long time to do properly – you can't win trust overnight.
This is not like digital PR, where you just want people to click a link. 
You want your audience to see you as a reliable source of knowledge, a critical thinker that can solve the challenges that they may be facing.  
And once you have established this relationship, they will return to you time and time again.
The crucial thing to remember is that thought leadership is NEVER about the hard sell.
Think of your own consumer behaviour.
Who are you most likely to buy from?
A desperate salesperson who is begging you to buy their product or a brilliant company you happen to have 'found' yourself who provides real insight and expert advice.
It's a no brainer.
Put simply thought leadership should be at the heart of any high-quality PR plan. 
The Risks of Thought Leadership
You can't fake thought leadership.
By its very nature it requires you to know your stuff.
You must have a deep insight into the issues and innovations that are taking place in your business' sector.
Thought leadership is about education, providing expert insight, and demonstrating credibility – all to increase your visibility.
If you make claims that are untrue or offer very limited and unoriginal insight no one will care.
The media will not be interested in featuring you as a spokesperson and your own followers will soon lose interest in reading, watching or listening to your content.
The clue is in the title – thought LEADERSHIP.
What you say and comment on needs to show that leadership on a topic. 
If your thought leadership is seen as little more than glossy marketing it will fail – and you will have wasted a lot of time and money.
PR PRO TIP 
Before you pitch a potential spokesperson to give an interview make sure their digital profile gives off a good image about them. Do a thorough Google search on their name and make sure nothing contrary to the image you are projecting comes up. Don't forget to check their LinkedIn profile, make sure there is an up to date profile image and an accurate career history. Plus, make sure you know how to write a LinkedIn headline that captures a journalist's attention right from the get go.
Thought Leadership In The National Media
The national media – and by that we mean newspapers, news sites, TV and radio – can be a brilliant place to build your thought leadership status.
Opportunities to add comment
Every single day of the year journalists are covering a huge number of news stories, and some may be linked to your business.
Those reporters need experts on these topics to interview to quote in their stories and feature in their broadcasts.
You need to be that expert.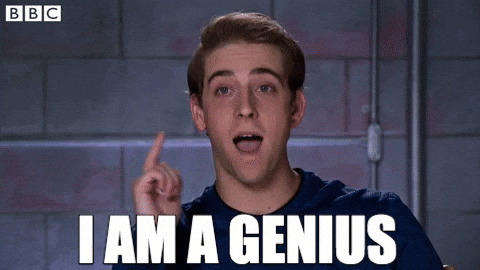 Why?
First up, raw visibility.
Let's say you are a sportswear manufacturer and the main daily TV news in your country is doing a report about new outfits in gymnastics at the Olympics.
The journalist may want to speak to someone who makes these clothes. That could be you.
Instantly an audience of millions will be aware of your brand.
But it doesn't stop there.
Greater reach and credibility
You can then share that footage on your own social media channels and on your own website, perhaps with the logo of that media outlet to boost your credibility.
Also, don't forget to share this footage with your email list – reinforce your expertise with your existing audience.
You see, in reality, you can't unpick working with the mainstream media and your owned media – the two should work together, that's when the magic happens.
And the great thing about establishing yourself as a thought leader in the national media (or indeed your trade media) is that journalists are often creatures of habit.
If they know that you are a reliable source of commentary and insight on your given subject they will come back to you time and again when your type of business is in the news.
Journalists work to very tight deadlines so if you can step in at a moment's notice and give them a great quote you will win repeat media coverage.
So how do you get a piece of the action?
Sign up to services such as Help a Reporter Out  (HARO) or Response Source – these services are where journalists ask for experts to contribute to their stories.
White Papers And Data Journalism 
As well as helping the media out with stories they are already working on, that are linked to your business or your sector, you can generate your own media stories.
Journalists are always looking for decent news stories – that's their job.
There is clearly huge crossover here with your inbound thought leadership efforts (we will look at that in more detail in the next section) but you need to know how to present this research to a journalist, if you want mainstream media coverage.
Key to this is that you still need to know the fundamentals of public relations.
Yep, you need to know how to write a press release.
Why?
Because whatever your white paper/data reveals you must present it in a newsworthy style.
Yes, by all means, include wonderful infographics with your media pitch – but the most important bit by far is the news angle.
And it can't be advertorial rubbish – it must be genuine insight and research about a particular topic with an attention grabbing headline.
For more information on how to create a high-quality white paper take a look at this excellent guide.
Inbound Marketing And Thought Leadership
While being featured in the mainstream and trade media as a thought leader is excellent for your credibility, the foundation of this work is done on your owned media channels – your website and your social media feeds. 
Frankly, in the 2020s this needs to be at the core of your business plan – pretty much whatever you sell or make.
Customers are looking for more than products and services.
They want to see expertise and credibility, this will inform their buying decision as much as great reviews and competitive prices.
Think of how you can provide extra value to your customers and build thought leadership content around these needs.
This could look like:
How to guides
Free education and training videos
Insights into the latest developments and technology in your sector
Blogs and podcasts featuring tips on how to get the most out of your product or service
Original research that can be of use to your customers in a related field of their lives. (Want an example? Okay, you sell fitness equipment, why not produce a white paper on the best ways to stay heart healthy?)
There are so so many ways you can add value for your customers simply beyond selling them your core product.
Get this thought leadership strategy right and it will form the heart of your SEO strategy and win you powerful backlinks. 
People looking for help and advice related to your business will find this content and then automatically attach trust to your brand.
You see, this is the thing with marketing and communications in this era – you can't separate PR, SEO, thought leadership and content marketing.
Yes, they are all disciplines in their own right, but they are interlinked on multiple levels and each feeds into the success of the other.
Ultimately what you are trying to do is to build credibility and reach for your business – and showing you are an expert.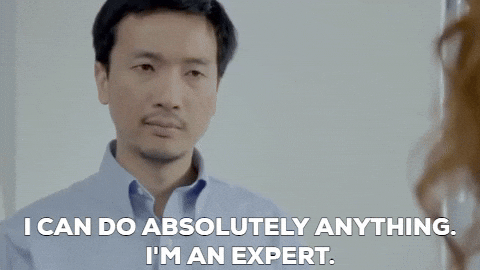 7 Steps To Build Your Thought Leadership Strategy 
Okay, so that's the theory.
It's clear you need a thought leadership strategy to help your business reach its full potential.
These 7 steps should be at the core of that plan:
Step 1: Know your audience
This is critical for ALL communications campaigns. If you don't know who your audience is how are you going to be able to engage with them? Survey your customers, even a simple SurveyMonkey, can reveal useful information. Ask your audience what subjects they are interested in, what they want to know more about, how they would like to receive that information (blogs Vs podcasts etc)?

Step 2: Know your business
Now look at your business and review your core business objectives for the year, as much as thought leadership shouldn't be advertorial it must still support your business! What products and services do you really want to push?

Step 3: Get creative
This is the fun bit. Think about original research you could commission, white papers you could produce, newsworthy topics that you could become a spokesperson for, podcasts you could appear on, YouTube channels you would be a great guest for, mainstream and trade media who would be interested in your views.

Step 4: Calendar time
Design your thought leadership calendar for 12 months ahead. Each month have at least one mainstream media target for thought leadership and commit to one piece of inbound thought leadership content, maybe start with a blog. It may not sound like much, but the victory is in continuity – not two months of mad activity followed by ten months of silence.

Step 5: Know how to pitch your angle
Revisit our how to write a media pitch guide and start pitching your original pieces of research (data and white papers) to your target media. Meanwhile, sign up to Response Source and HARO for those daily comment opportunities.

Step 6: Share your success
As the media coverage starts to come in make sure you then reshare through your own social media channels and feature on your website. Don't just be a thought leader, SHOW you are thought leaders.

Step 7: Measure and evaluate
Track and monitor your thought leadership efforts. Use analytics tools to measure web traffic to blogs and podcasts, track your most shared social posts, which get the most engagement. Crucially, survey your customers when they make a purchase, did thought leadership influence them? Take these results and then update your plan for the next three months. Oh, and if you've got time, write a book! All the most successful thought leaders have a book out…
So there you have it, the answer to 'what is thought leadership?'.
The great thing about thought leadership is that you really can do as little or as much as you like, to start with, especially while you're getting a feel for it.
And if you're ready to take your PR work to the next level grab our PR Starter Kit.
Our must-have kit has every template, script, strategy and guide you'll ever need to do PR – all in one place.
Good luck!
---