What is one of the most common questions that we get asked? Y

ou guessed it, what does PR stand for?

PR stands for public relations, in other words, interacting or engaging with members of the public.

It also means working with organisations that are connected to the public – such as the media or with influencers who have large social followings.

The purpose of this interaction is to build positive and trusted relationships between companies, organisations, charities and their public.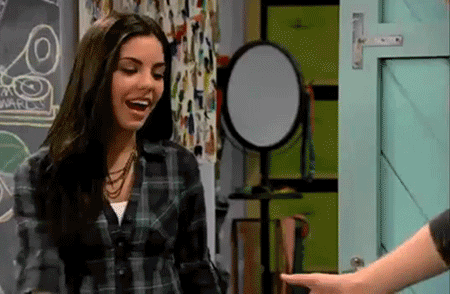 Many people think public relations is just figuring out how to write a press release, or how to get a story on the local news, but it's so much more.
If you've read all the best marketing books and you're still a bit frustrated that you're not clear on what PR actually is, then here are 21 real-world examples of what PR and public relations jobs look like:
1. Media Relations
2. Reputation Management
3. Event PR
4. Thought Leadership
5. Crisis Communications
6. PR Campaigns
7. Social Media
8. Influencer PR
9. Celebrity PR
10. Product launches
11. Podcast PR – creating your own podcast
12. Podcast PR – appearing on podcasts
13. Community Engagement
14. Stakeholder communications
15. Brand messaging
16. Internal communications
17. Investor relations
18. Trade Shows and Networking
19. Content Marketing
20. Planning PR
21. Financial PR
Let's get to it:
What does PR stand for?
1. Media Relations
What is it?
Media Relations is the relationship that companies and organisations develop with journalists, mostly managed by public relations professionals.
PRs source and develop stories that would be of interest to the reporter's audience, therefore cutting down the amount of time the journalist needs to spend developing the story.
PRs work on either 'news stories' focusing on a current news angle or more in-depth features that look at trends or issues that affect people.
For example, 'Will Flying Cars Change the Way We Commute?' and 'Will Flying Cars Reduce Road Rage?' could be feature story examples for Tesla about the launch of their first flying car.
What is it good for?
This is a great PR strategy for organisations who have stories with great news, business or human interest angles.
Although the story is written and pitched to meet the journalist's requirements, it's a tried and tested way to get key messages in front of the public by using a trusted third party (i.e. the publication).
What skills do you need to be good at it?
The best media relations PRs know what makes a great story for a publication and can deliver a press release written in exactly their style and tone.
They can build a relationship with journalists by providing strong, relevant stories that show an innate understanding of media consumers – this means they have a strong media list.
It's no surprise that some of the most successful PRs have previously worked as professional journalists.
2. Reputation Management
What is it?
The purpose of Reputation Management is to influence the way your organisation is perceived, both by people outside of it (customers, investors) and those within (employees).
Cultivating and maintaining a good reputation is vital for most businesses and requires diligence in both the digital space, traditional media and with local stakeholders.
What is it good for?
Reputation management helps organisations align their values with those of their ideal customers and other key parties.
Online you can mitigate reputational threats by addressing and managing negative feedback straight away, and offline, it's a strategy for companies to build credibility and trust.
What skills do you need to be good at it?
The best reputation management professionals are always proactive finding ways to bolster the organisation's reputation using 'good news' strategies like charity partnerships, community investment, staff wellbeing objectives.
They also respond quickly to any negative stories about the company, are skilled at understanding the correct message to deliver at the right time, and have a nuanced understanding of the different elements that combine to build a robust reputation.
3. Event PR
What is it?
Many businesses use events to showcase their brand and key messages in an attention-catching way. Event PR is the practice of designing an event that helps reporters and consumers connect with the brand and its objectives through an experience – think pop up shop, or tasting event if you're a food brand.
What is it good for?
The best event PR is memorable for all the right reasons, enabling those attending to connect with the brand in a positive way.
The objective is to get people talking about your business because they've been impressed by what they've seen, heard and experienced. A great event should turn those who attend into fans, who will spread the good word about your brand.
What skills do you need to be good at it?
Event experts are highly-organised, creative trouble-shooters. The event concept is the starting point, so the ability to think laterally or come up with inventive ways to drive the messaging home is vital.
Once the PR plan for the event is in place, great event PRs can source suppliers, manage budgets, exploit awareness days, immediately deal with obstacles and keep everything running smoothly.
You also need to know how to write a press release for an event so you can use media exposure to drive attendance and create a buzz around the brand.
4. Thought Leadership
What is it?
One of the most popular ways to demonstrate expertise and build faith in someone's professional capabilities is to use thought leadership. This involves talking with authority about your industry and crafting a reputation as a trusted expert in your field.
What is it good for?
It's never a bad thing to be seen as an expert at what you do but thought leadership allows you to set the conversation as well as respond to what others are saying.
If a new piece of legislation comes out, you can deliver your verdict straight away, providing content for your blog, vlog, local media or the national press. 
What skills do you need to be good at it?
You need to pay close attention to relevant changes in your industry you're working in – whether that's innovation, legislation or specific developments.
You need to build relationships with key journalists in your field who may turn to your client if they are reporting on a story that involves your industry, be quick to respond and make sure your client has the knowledge to back up their position.
One the best ways to do this is through Help A Reporter Out (HARO) or Response Source, be clear and informative and you're guaranteed to get coverage.
And still not sure what is thought leadership? Read this quick guide to get the low down.

5. Crisis Communications
What is it?
If a business faces a serious reputational issue, they need a crisis communication expert to respond quickly and protect them against further damage.
A crisis comms PR will deal with media enquiries, help the business craft a strategic response and work to repair their reputation as quickly as possible.
What is it good for?
Arguably any business is at risk of a crisis, but big brands, organisations working in sensitive areas like healthcare, i.e. those with a lot to lose, are the most likely to invest in crisis communications support.
Providing immediate responses to media enquiries, influencing a rapidly escalating social media narrative and liaising with affected stakeholders are all part of fast paced PR discipline, that is essential to rebuilding trust and increasing positive engagement in a brand.
What skills do you need to be good at it?
Good crisis communications professionals keep a calm head when the issue strikes, maintaining the ability to think clearly and quickly, and deal with multiple media enquiries at once.
Often crisis responses are needed in a matter of minutes not hours, but within the rush to deliver a statement the PR must make sure the brand stays on message, true to their values and work alongside the businesses legal team to ensure damage limitation.
In the recovery phase, after the immediate danger is over, the PR needs to develop a proactive strategy to rebuild trust and mitigate against future incidents.
6. PR Campaigns
What is it?
A Public Relations campaign is a strategic plan of actions to achieve a specific goal. This can be a combination of any PR tactics, but all focused on achieving the goal. Often they are characterised by a stand out message, an attention grabbing headline, a flagship event or a dominant call to action.
What is it good for?
An easy example of a PR campaign is one based around the release of a film or album.
The creatives will take part in interviews, there is likely to be a launch event, there could be tie-in experiences or social media activities to raise awareness for the film/album to ensure that the wider public is aware of the release.
What skills do you need to be good at it?
A great PR campaign is all about strategic coordination, the ability to think of clever and effective ways to deliver brand messaging across a variety of activities that work together.
You need to be inventive, organised and able to coordinate teams delivering the different aspects of the campaign. You also need to engage your analytical brain and measure the impact of your campaign.
The best media monitoring services will are a must in a PR's armoury, keeping track of media coverage but also a tonne of other engagement data.

7. Social Media
What is it?
The purpose of social media PR is to amplify brand messaging and goals across digital platforms whilst reaching your target audience.
The aim is to engage the audience, recruit brand ambassadors who organically talk about your brand or product and release content that will be widely shared.
What is it good for?
Social media is an immediate way to connect with large groups of people at the same time.
Brands with great social media tend to have built an audience through consistent and relevant content, often using hashtags, video, competitions and thought leadership to engage followers.
What skills do you need to be good at it?
Social media PR is all about creating content that engages and intrigues the target audience. To truly cut through the noise, you have to consistently deliver informative, entertaining posts that grab attention in seconds.
PRs need to be trend spotters, with a knack for knowing what audiences will be interested in next and also spotting the next big social platform or influencers.

8. Influencer PR
What is it?
Influencers are individuals with large social media followings, who have a sway (influence) over what that audience does.
They have a large group of followers who look to them for guidance and recommendations or aspire to be like them. Influencer PR is the process of engaging with them, establishing a non-paid for relationship where content and products are shared on their channels as part of engaging and original stories and content.
If you've got a budget then you can engage with them in a paid-for relationship and this is called Influencer Marketing.
What is it good for?
Influencer PR is all about recruiting the best brand ambassadors to amplify your marketing communications messages. Their endorsement of your product or service will enable you to reach their audience and hopefully recruit new consumers and turn them into fans of your brand.
What skills do you need to be good at it?
You need the ability to select the most effective influencers in your space. A strong knowledge of the digital landscape in your industry, the people whose opinion holds the most sway and influencers that won't negatively affect your brand.
Next, you need to be creative – you need to think of a genuine reason for the influencer to engage with your brand. If money isn't on the table they will be working with your brand because they love what you offer – no pressure!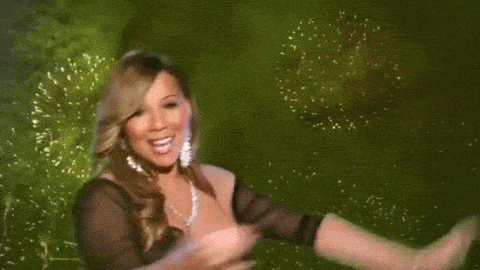 9. Celebrity PR
What is it?
There's never been a time when celebrities had more impact on the habits of consumers. By working with a celebrity who is beloved by your target market, you can leverage their status to help more people know and connect with your brand.
What is it good for?
Celebrity PR is a very quick way to reach a lot of people fast. Simple posts by Love Island contestants have netted clothing and beauty brands thousands of sales, so it can be incredibly lucrative for the business.
By connecting a famous face to your brand, you can gain access to a big audience without having to build it yourself.
What skills do you need to be good at it?
To gain access to celebrities, you need to be able to handle agents and agents are tough, ruthless negotiators. There will inevitably be demands that you need to manage, you have to work within a celebrities frantic schedule and ensure their reputation is never compromised due to your brand.
10. Product launches
What is it?
Brands use PR launches to introduce a new product to the market at an event to which they invite influencers, the media and other relevant people.
The intention is to get people to write and talk about the new product and its great features across a variety of publications and platforms.
What is it good for?
Product launches allow people to see, touch and experience the product for the first time, enabling them to talk about it with authority.
A good PR will have provided samples, images, details of the features and benefits of the product and any other brand messaging that's important.
If a group of people leave the product launch and all report on it, it's more likely to be noticed by the target consumer in their media of choice.
What skills do you need to be good at it?
You need to be able to put on a well-organised, fun event that showcases the product in an interesting way.
For example, if you are launching a new lipstick that purports to be the deepest red you can buy, you may cater the party with matching red canapés and cocktails, have a photo booth where attendees can put on the lipstick and compete in the biggest pout competition that is judged on social media with a relevant hashtag and give them a goody bag with the product and other red items in it.

11. Podcast PR – creating your own podcast
What is it?
Using podcasting for PR is essentially creating a broadcast programme that is aimed at your market with interviews, features and stories designed to pique their interest.
Successful podcasts create a myriad of features that entertain and inform while communicating the brand's intended messages.
What is it good for?
Podcasting is a relatively new way to communicate, you can drive and plan the narrative and ensure find guests with credibility to be on your podcast.
As a piece of media, they are easy for potential customers to consume on the go, so can fit easily into commuting, gym or driving time, and they allow you to speak directly to your potential customers.
What skills do you need to be good at it?
Podcasting has been the wild west of media, enabling anybody with an iPhone and opinion to release content. Good podcasts are planned around themes, talking points or guests, so strategic thinking on how to align those activities with your marketing and brand goals is important.
A good presenter, who is great at interviewing and has a good, clear voice is vital to keep people listening.
Remember to put as much thought into the launch of your podcast as you do to the creation of your show – if you can get high listener numbers at launch you'll be featured in the recommended listens by the various podcast platforms.
12. Podcast PR – appearing on podcasts
What is it?
Most podcasts invite guest speakers to join the presenters for segments or episodes around their specialty. By appearing on credible and popular podcasts, you can reach their audiences and talk about your product and service freely.
What is it good for?
Winning a spot on a podcast helps you to get a third-party endorsement of an organisation. A business person can build their appearance around a launch or a brand goal, whilst building their reputation as an expert and brand awareness.
This is also one of the best PR and marketing ideas for small business, you don't need to be a business rock star to get on podcasts, you just need to have a good story.
What skills do you need to be good at it?
Getting on a podcast is all about the pitch, which you can perfect by learning how to write a media pitch. Podcasters get 100s of people approaching them each week so for yours to stand out it must have an angle that appeals to them.
Good PRs can think laterally and come up with ideas that stand out. You also need to understand the strengths and limitations of your client who'll be on the show.
A good guest needs to be a confident conversationalist who is polite, helpful and seeks to inform and support the host.

13. Community Engagement
What is it?
Community engagement is a PR tool used by organisations who are making a significant impact on their local area with their business activities.
The strategy is to reach out to and positively influence local people to build a good reputation and keep them informed and involved in the work you are doing that may affect them.
What is it good for?
This is a particularly important PR strategy for corporations involved in property development or launching businesses that will change the face of the area.
By including key community leaders and inviting locals to have honest and transparent two-way conversations you can build relationships and tackle objections head-on.  
What skills do you need to be good at it?
When you use community engagement, you need to take a proactive, multi-activity approach. You must facilitate face-to-face meetings, community conversations and run a strong social media campaign to support the work.
Being able to create clear, concise information that is easily digestible for people from all walks of life is also important, so you can create a friendly and inclusive environment.
14. Stakeholder communications
What is it?
If you are running a project or a business that involves a number of different stakeholders you need to communicate with them regularly and get their buy-in on all key decisions.
PR professionals are asked to write letters and briefings to inform stakeholders on the status of projects, to explain why certain decisions are being made and how they will affect the overall results.
What is it good for?
If you want your business or project to run smoothly, you need to unite key stakeholders behind your approach and good communications help you to do that.
By sending bespoke briefings, detailed letters and explanations of decision-making, you can keep everybody on the same page.
What skills do you need to be good at it?
To be good at Stakeholder Communications, you need to be able to quickly identify the best way to communicate with each stakeholder so that you can tailor your communications to their preferred approach.
Being able to write with clarity, be ready to answer and resolve queries and ensure everybody is getting the same information at the same time so that nobody feels side-lined.
15. Brand messaging
What is it?
If you want business success, you need to build a strong brand that communicates your organisation's key messages at every customer or client touch point.
Great branding aligns itself with the values and interests of your target market and has clear, concise messaging that your customers will engage with.
What is it good for?
Great branding helps to build a connection between you and your customer base. The goal is to make them fall in love with your brand and choose you over your competition because of the brand look, feel and content makes them feel an affinity that draws them to you.
Once people become connected to the brand, it's difficult for competitors to steal them away. This explains why some people love Apple products and wouldn't dream of going Android.
What skills do you need to be good at it?
Great copywriting skills help you to deliver great brand PR. You need to reflect the brand personality in every communication, ensuring that the design, look and feel of the brand matches the content you put out.
Your organisation will need to reflect the brand voice on social media too, so ensuring that all marketing and PR is consistent is another important skill.
16. Internal communications
What is it?
If you want to build a healthy, productive company culture, you need to ensure that you have excellent internal communications. These involve keeping everybody who works in your business up-to-date with the news that affects them and the wider company, explain why and how decisions are being made.
What is it good for?
When employees feel included and important to their company, it helps them engage with the values and goals of the business.
In an ideal world, your workforce becomes a team of brand ambassadors who spread the good word outside of work. It also helps reduce conflict, builds good communication channels and promotes a strong company culture.
What skills do you need to be good at it?
PRs working in internal communications need to be able to work closely with the senior team to gather the information to distribute to the rest of the company.
They need to be mindful of the needs and wants of each department, understand how to communicate best with different employees and have good strategic skills to ensure the timing and delivery of information is precise.

17. Investor relations
What is it?
Investor relations is the PR discipline of communicating key information to stakeholders with a financial investment in your organisation. These could include investors, government authorities, the financial community and other key stakeholders.
What is it good for?
Strong investor relations are the backbone of companies who have to be compliant with regulations and need to continuously engage in relationship-building with their investors.
A good PR will ensure that all investors feel satisfied with the legal competency of your company and are kept informed of all financial dealings that affect them, so they continue to back the business.
What skills do you need to be good at it?
You must be well-versed in the areas of compliance that the business must work within.
You'll be working closely with CEO, CFO and legal senior teams to co-ordinate shareholder meetings, to release financial information, publish regular reports, handle any crisis linked to financial disclosure and coordinate press conferences. This is a job for highly-skilled, experienced individuals with significant knowledge of financial conduct.
18. Trade Shows and Networking
What is it?
Appearing at trade shows and networking events is your chance to represent your business in the outside world, demonstrating expertise and delivering your brand message.
Whether you are running a stand at an exhibition, delivering a spotlight talk at a business breakfast or any other kind of public-facing outreach, you need to ensure you are clear on how you want your organisation to be perceived.
What is it good for?
These are great opportunities to represent your business (and often a specific aspect of the business) outside of your workplace.
You can introduce delegates to your products and services, using engaging strategies to help them better understand the benefits of what you do.
What skills do you need to be good at it?
It's vital that you are a strong, confident speaker who is good at organising co-ordinated PR activities aimed at people you don't know.
There's lots of ways to leverage trade events to get free PR but you need the ability to build a strong rapport from the off, to answer questions, to positively reinforce brand messaging and showcase your brand brilliantly.

19. Content Marketing
What is it?
Content marketing is the broad term for written content that appears on your company website, blog, LinkedIn article page and other digital channels.
Good content engages, informs and entertains the reader, all whilst communicating the values and benefits of your product and service.
What is it good for?
Strong content helps to develop brand awareness, builds trust in your business and positions your key team members as experts.
By publishing content that demystifies your industry, offers help and advice to readers and invites discussion, you connect with potential customers and hopefully turn them into fans.
What skills do you need to be good at it?
Obviously, you need to be able to write brilliantly, explaining ideas in the brand voice with clarity and authority.
You need to be able to plan a content strategy and deliver it on time, ensuring that there's a good balance of content that represents company interests but keeps the customer at the front of mind.
20. Planning PR
What is it?
Planning PR is a strategic approach to gaining approval for planning permission by engaging the local community and key influencers.
The work involves identifying and connecting with local politicians, business leaders and community groups to make an economic, cultural or social case for gaining planning consent. It also involves gaining positive media coverage for planning to support the application process.
What is it good for?
It's vital to get buy-in from influencers to gain support for the planning application, to be able to answer questions and concerns ahead of the decision-making and to cultivate a good relationship with the community from the beginning.
It also helps avoid false information being spread and the chance to clarify and resolve objections quickly.
What skills do you need to be good at it?
You must be able to arrange and run public events, set up meetings with influencers, give CEOs, directors and other key stakeholders media training, and be able to demonstrate support for the planning permission. Building a good relationship with key media and being ready to answer opposition and questions is also key.

21. Financial PR
What is it?
Corporations who need to communicate their financial performance to the media and business community often engage financial PRs.
This sub-section of PR involves working with media and analysts ahead of the formal announcement of results and announcing the results on the stock market, reporting profit and loss.
PRs will hold press conferences or media briefings where reporters can question the CEO, CFO or other key leaders and also deal with media response work throughout the year.
What is it good for?
It's vital for corporations to lead the story, and do what they can to positively influence coverage and have a strategy in place for any eventuality.
Openness and transparency, as well as taking the chance to respond immediately to questions enable the business to take control of the conversation as best they can.
What skills do you need to be good at it?
You must understand the stock market and financial sector, it's terminology and how it works, be ready to respond quickly and calmly to media questions, advise and guide senior management and facilitate press briefings.
It's a fast-paced, challenging job that requires early starts, when the market opens, and the ability to stay calm under pressure.
So there you have it, now you know that PR is much more than just press releases.
Public relations has many different elements to it and whatever your business you can find a tactic to bring the results you need.
And if you're ready to take your PR work to the next level grab our PR Starter Kit.
Our must-have kit has every template, script, strategy and guide you'll ever need to do PR – all in one place.
---