Do you want to learn how to get a story on the local news, but don't know where to start?
Then this is for you.
Getting your story on the local news is one of the tried and true marketing ideas for small business. You'll see it in all the best marketing books. 
When you learn how to get your story on the local news, or on the radio breakfast show, then your business is in front of 1000s of potential new customers and it can transform your sales overnight.
Take fashion business Corala Cashmere, whose business rocketed after a single piece of news coverage meant that they completely sold out when they first launched five years ago.
And this can happen to you.
In this guide, I'm going to talk you through how to get your story on the local news so you'll be all over the best media monitoring services.
Here's what we are going to cover:
What local news can do for your business

What is a local news story

Why your story is so important

How to find the story in your business

Where to pitch your story

How to pitch your story so it can't be ignored
Let's get started.
What local news can do for your business
Buying local is booming. Governments, NGOs, sustainability groups, you name it, are now all urging people to buy from local producers and companies. And they are – recent reports state that more than half of shoppers prefer to buy from a local brand.
The good news is that regional news shows and sites are often the first port of call for consumers looking to source their local goods.
So if you frame your business as a local news story and get media coverage, then your brand will be seen by 1000s of potential new customers wanting to support your business.
For example, the new microbrewery opens in town, or new local wellbeing space offers free mindfulness classes to the community. Both of these can be newsworthy to the right local news outlet when pitched properly.
The more local exposure your business receives the more you can grow your customer base and increase your sales.
It's a no brainer.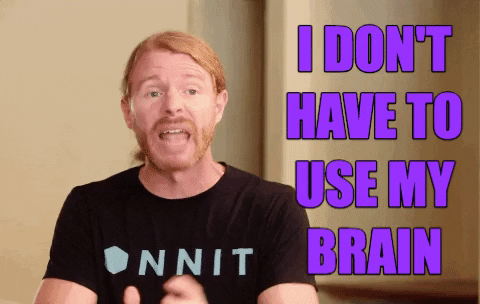 Many people overlook local news coverage preferring to focus on national media first instead. But in reality, local news is the perfect place to practice before you take your brand to the big time. If you've had a little media training local TV is a great place to practice before you're ready for the News at Ten.
Yes, the exposure of national media is 10x or more what you'll get on your local news but securing a spot is just the first step. Pulling off a good performance on national television or radio is not as easy as it looks – it takes practise
If you don't have the budget to invest in full public relations support or media training then you'll need to practice as you go.
It can take a while to perfect your pitch and become comfortable in front of the camera, so start small and then go big.
But before you start, let's establish the differences between local and national media. Plus, we will look at some public relations examples and see how you can tailor your pitch to get the best coverage for your business.
What is a local news story
Local news stories are defined by their geographic location.
When a major news story breaks, which is covered by all mainstream media, and has national or global significance, then regional media will look for a local angle on the story.
Such as this story about a Norfolk family who lost their mother in the Boxing Day tsunami or how Brexit will affect people living in rural Somerset.
Local news follows the same story categories as national media – business news, politics, entertainment news, sports, health, and social care news.
The same geographic rules apply to all these categories. For example,  if you are a frozen yoghurt company based in Florida, but you're trying to get local media coverage in New York, then you're out of luck.
But if you've got a newsworthy story then the media where you base your business will cover you. This is great free PR.
Local news also has an additional focus on community stories – softer, less hard news focused, and more human interest stories that highlight what is happening in the local community.
So if your business engages with the community, in partnership with other businesses, schools, charities or community groups, then your business, by default, becomes newsworthy.
Why your story is necessary
Before you start researching who you should pitch your story to, and how to write a media pitch, let's start from the beginning and make sure that you have a story that a journalist can't ignore.
If you don't get the story right then a journalist will hit delete when they receive your email. 
First impressions count and I've seen countless media pitches fail because the small business has neglected THE most important part of the process – finding their story.
First up, here's a reality check.
Journalists are not interested in your business.
Ouch, that hurts. But it's true.
Deadline-driven journalists do not have time to listen to generic information about your company.  
Sales figures, product announcements, upcoming event details?
Bland. Boring. Not a story.
You may think it is interesting, because you've sweated over your business day and night, but journalists don't. You must help a reporter out.
News stories don't sell products or services – that's what adverts are for. News stories get aired on editorial merit, not because you pay a fee for them.
So…to get your story on the local news you need a newsworthy story.
In other words, you need an engaging and interesting story, relevant to the media's audience. A story that will make them sit up and take notice, rather than switch off.
The story can reflect behavioral trends, current interests or link to one of the countless awareness days.
For example, you're a new Vegan cafe, and you've seen a boom in customers because lots of people are taking part in Veganuary then you have a newsworthy story.
Your story can also involve members of the community and be entertaining.
For example, if the care home you operate is joining with local dance schools and clubs in the area to hold a Dancing with the Stars Extravaganza to tie in with the broadcast of the live final – then you have a story that will be of interest to your local news.
How to find the story in your business
The first step in how to get your story on the local news is to start thinking like a journalist.
It also pays to understand the difference between a news story and feature story examples.
Whenever a journalist looks at a story they ask these four questions:
Is it a 'first'?

Is it new?

Is it remarkable?

Is it innovative?
If you can answer yes to one of these four questions about your story and you're on track to having a newsworthy story.
Let's take the first two parts – is it a first and is it new?
Now the clue here is in the name of what we're dealing with… NEWs. Your story has to be new and has an element of it has to be a first.
Stories of firsts get viewers and drive web traffic.
Then ask, is it remarkable?
Think of the headlines which grab your attention. They are out of the ordinary, they are unusual. Journalists want stories that are different from the norm.
Often the people behind businesses are remarkable. News is emotional, it's based on hopes and fears. Audiences connect with other people and their successes and failures.
And lastly, is it innovative?
What is the impact of your story? Is your story about creating change, is there an improvement that will affect the journalist's readers?  
Make sure you can back up your claims with clear, hard facts. A journalist needs evidence of innovation.
Spoiler alert – this is where most business owners have a crisis of confidence.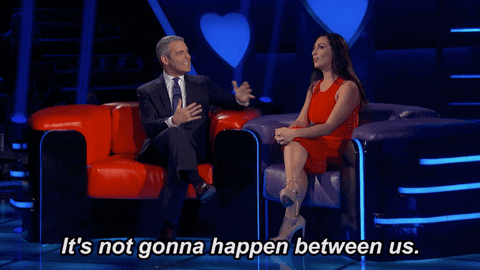 When they actually start looking objectively at their business they begin to doubt that they will find a newsworthy story.  
But it doesn't have to be that way.
I've been working with small businesses for more than a decade and I am confident that every single business has a newsworthy story within it – you just need to know where to look.
So we've created a special How To Guide on How to Find The Story in Your Business. It comes with a free Story Finder template – a tool for thinking through a business in a systematic way to uncover all the areas in which your stories might be hiding.
Where to pitch your local news story
Small business owners typically write a PR plan and then begin their media relations work by having a fixed idea about where they want to be featured.
Demanding to be on the six o'clock news or on the morning breakfast show, without looking at the suitability of your story, is a sure fire way to failure.
Instead, let your story guide you.
Here's how to figure out whether your story is suitable for local television news:
Do you and your business present well visually?

Can your business premises host a camera crew and journalist?

Do you have a spokesperson who is confident on camera?

Are you flexible in your schedule and available at short notice?
Or is your story more suitable for radio?
Do you have a confident spokesperson who is happy to speak live on air?

Is your spokesperson happy to take part in discussions or debates?

Are you available for early morning recordings and can you travel into the studio?

Is your story more issue-based and less visual?

Can your product be described and understood, without the audience being shown a picture?
Or should you focus on newspaper coverage?
Before you choose where to pitch your story, you also need to think about timings.
Every media outlet works to their own editorial calendar and it varies between outlets depending on the frequency of the show, publication or broadcast.
If you want to be featured on a particular media outlet then you need to work on their deadlines and make sure you pitch your story at the appropriate time.
Timelines for pitching the media your stories:
Television: 1-2 days

Radio: 1-2 days

Newspapers: anything between 1 day and 1-3 weeks

Magazines: 3-6 months in advance
And what's the golden rule in pitching?
Do not spam. And do not use a press release distribution service for getting on the local news.
Do your research and find out exactly where your story would be a good fit – draw up a quality media list.
Use this guide to know how to find someone's email so you make sure you get to the right journalist.
Then armed with that intelligence, figure out which journalist or producer (if it's a show) you should contact.
Make sure you contact them for a good reason – either because they are responsible for the show, or they have run stories like yours before.
Make sure the journalist knows that the pitch is personal and you are not just sending it to everyone.
Include in your email – "I thought this would be a great fit for your show" or "I know you ran a similar story like this back in the Autumn and I thought this would be a great follow."
Once you know who you want to pitch, there are a few easy ways to find their contact details:
On the contact page of the website/publication/media outlet. Journalists are normally listed by category – business, technology, sport, etc.

Get on Twitter. Most journalists are. Some will list their work email in their bio and some will have their messages set to open so you can DM them. Those that don't have their messages open? Follow them and then @ them a brief pitch. If they like what they read they'll follow you back and you're off.

Contact lists can also be really useful when you're on the hunt for contact details. Most major media platforms will have a list of all their main writers and contributors so check those out too.

If you can't find their email listed online, you can try ringing up the reception or the switchboard of their publication and simply ask for it.
Remember, you are not looking for a huge number of journalists to pitch to, at most you will be aiming for 3 or 4.
We want quality pitches, not quantity.
How to pitch your story so it can't be ignored
How to get a story in the local news? If there's one way, it's this:
You don't have to SELL your story, you have to TELL your story.
You have to do a journalist's job for them. You need to present them with a clearly written and compelling news story.
The best way to do that is by learning how to write a press release, one that demonstrates the news value of your story and immediately tells the journalist that they cannot ignore it.
Here's what a press release should NOT be:
Full of exaggeration and false promises

A sales pitch

Self-congratulatory – I/we are amazing, honestly!

A list of technical information about a new product or business
There is a clear system to writing press releases and we break it down for you in our step by step guide, complete with a free template.
Once you've nailed your press release (with a boilerplate) and you have a ready-made news story, then it's time to pitch it.
Journalists are inundated every day with 100s of emails. So you need to make sure your email stands out within their crowded inbox.
Here are my top 5 ways to stop your email from being ignored:
Use your subject header to grab their attention. You need to make the journalist sit up and take notice. Make sure you include the main news hook of your story so they know this is an email worth opening.

Provide value, help them do their job and make sure your email directly conveys the news value of your story.

Use the word 'story' in your email, show the journalist that you know the currency they trade in. Say: "I have a story about XXX and I thought it might be of interest to you."

Don't provide them with lists of information. You need a well-crafted story in the form of a press release. Something that they can clearly cut and paste if they are rushed off their feet.

Situate your story within the wider news agenda so the journalist will see that your story is relevant to their audience.
And what if your story is not snapped up the first time?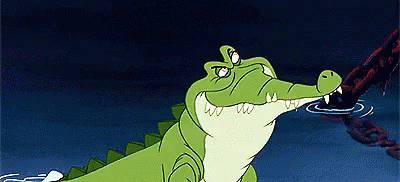 Don't worry, not everyone is successful in their first attempt.
Sometimes journalists are just too busy to respond to stories, even if they are newsworthy, or perhaps an editor has decided that your story isn't quite the right fit for them at this moment in time.
Follow up your pitch with a polite but not pushy email, letting the journalist know that should the story be of interest to them in the future then you're available to work with them.
You wouldn't believe how many people let journalists down – they don't show up for interviews or cancel at the last minute.
If you and your business become known as a reliable source of news stories then you will be featured ahead of your competition, every time.
And if your first story doesn't make the headlines, then try again. Media relations, PR, and marketing is a long term game. When done right, over time you will get the exposure that your small business deserves.
Now you know how to get a story on the local news
So now you've had the ultimate guide to getting your story on the local news.
You know what stories local media want and where to find them in your business. You know where and how to pitch your story to local news. 
The next step is to do it – put yourself and your business forward to be on your local news with a brilliant public relations campaign. 
And if you're ready to take your media pitch to the NEXT level grab our Media Pitch 101 product.
This essential PR kit includes proven email templates, phone scripts, media photo checklists and pitch prep sheets so you can drop the nerves and pitch ANY story with confidence.
---