One of the most powerful ways to manage a business' reputation is through public relations.
It can help you reach new audiences, drive engagement and influence how your customers feel about your product or service.
But the discipline of public relations can be a bit of a mystery.
In this blog, I explain exactly what public relations is and why it's a great tool for all levels of business (not just big corporates!).
Plus if you're thinking about a career in public relations or you're a marketing communications pro who needs to add a PR string to your bow, then I've got everything you need right here.
However, if you're asking 'what does PR stand for?' read this first.
Okay, this is what I'm going to cover today:
What is public relations?
Beyond the hype – what public relations isn't
PR in the digital world
Public relations strategy and messaging
Tools and techniques in PR
Can you measure PR?
How to start a career in Public Relations
Let's get started.
What is Public Relations?
Public relations is one of the most powerful ways to influence consumer behaviour – and have a massive impact on the success of a company or organisation.
There's the thrill of securing major media coverage, the excitement of driving online engagement and the buzz of exponentially boosting sales.
But unfortunately, the official definition of public relations is rather dull.
Here's what the Public Relations Society of America (PRSA) suggest:
"Public relations is a strategic communication process that builds mutually beneficial relationships between organizations and their publics."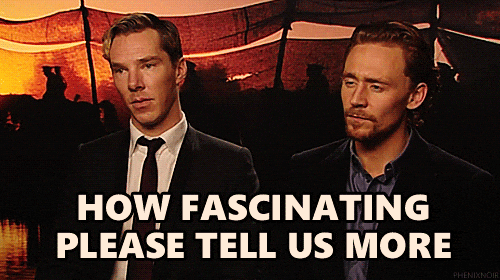 Yawn.
But here's the thing, I don't think one sentence can do the multifaceted discipline of public relations justice.
Instead here's what I think public relations (more commonly known as PR) is all about:
Connecting
Storytelling
Influencing
Connecting
Every brand, business, organisation or charity has an audience (customers, employees, investors, journalists etc).
In short, a bunch of people who have an interest in your company (aka stakeholders).
It's the job of PR to connect your business to your people.
The more engaged and connected the business is, with the people that matter most, then the more successful the business is.
This is a proven formula.
Connectivity is another way of thinking about reputation – a main component of PR.
A brand's reputation is a combination of three core elements.
What you say you are
The things you do, how you actually behave
How your customers think about you
If these three elements are connected positively and in agreement with each other then there is a good reputation.
So, if your marketing team says your product is amazing and your customers agree, then there is an army of loyal fans raving about your business. 
Success.
But if the opposite occurs i.e. there's a disconnect between what the marketing team boasts about and what the customer actually experiences, then this leads to a negative reputation.
You'll read about this phenomenon in all the best marketing books.
Public relations is about connecting what you say you are, with what you actually do, and making sure that that is linked positively to how your customers feel about you.
Storytelling
What's the best way to get someone to listen to you?
Share a list of boring information or make a long, tedious statement about something really not very interesting?
Obviously not.
How about grab their attention with an inspiring, captivating story, that makes them feel more connected to you?
If you want your audience to take an ongoing interest in your brand then the most effective way to do that is through storytelling.
And, if you want to get engagement through social media or the mainstream media, then that story must be newsworthy.
In other words, you need a story that is relevant to that media's or influencer's audience. A story that will make them sit up and take notice, rather than switch off.
Creating newsworthy stories for brands, that also include vital product or service information, can get you free PR.
Influencing
But what's the point of storytelling and generating engagement? What is the impact on a business?
The measure of PR success is not just likes, clicks and shares or the amount of media coverage that is generated.
Successful PR creates behaviour change and influences opinion.
It persuades people to FEEL a certain way about a brand, or it nudges customers to actually TAKE action and buy a product or service.
Notice I say 'persuade' and 'nudge' rather than 'tell' or 'instruct'.
PR is not a hard sell, instead it is gently leading someone and influencing how they think, feel or act.
And this is why it is so powerful.
Public relations can influence behaviour and opinions like no other form of marketing or customer relations.
See how it helped inform these marketing ideas for small business.
Beyond the hype – what public relations is not
Before I explain the tactics that PR uses to create influence let's go through what PR is not.
Contrary to what you might have heard, PR is not all glamour and long boozy lunches. (Despite how it is often portrayed in the media!)
Public relations jobs are not just about who you know.
The quality and relevance of your story is what matters and that takes long hard strategic work to get right.
PR is not all spin and fake news.
Sure, there are still 'Spin Doctors' in operation but in this era of increased transparency, brands are expected to BE their PR and engage in genuine value-led PR activities.
What they say must match what they do.
Audiences are increasingly holding brands accountable, both in their media statements and behaviour, and if expectations are not met then customers are all too quick to make their criticisms public.
PR is not paid for – it is earned.
We do not buy advertising or pay journalists to write about a company.
The practice of PR is not about asking influencers to endorse products for financial gain, instead they persuade them to fall in love with the product – genuinely.
Whether it is through traditional media, social media or speaking engagements, the endorsement that PR generates is real and authentic, and that makes audiences trust it more. So in the case of the press, you must help a reporter out. 
Public relations in the digital world
Sometimes when discussing public relations it becomes separated from digital communications and solely associated with mainstream media relations – getting journalists to write about a company or feature a product on their show.
But that's just one element of public relations.
Connecting with your audience through storytelling can take place on ALL platforms – social media, your own website, podcasts, blogs and newsletters.
PR works in all these areas.
Traditional media in its original format (print, radio, scheduled TV shows) lost audiences to new tech platforms (digital news sites, podcasts, on-demand TV) and because they were such large established companies it took them longer than it should have to adjust.
In the internet boom we saw digital content creators, SEO advisors and growth hackers, spring up everywhere, presenting themselves as something very different to PR.  
We also saw terms such as 'Digital PR', 'Inbound PR' and the like, rise in popularity.
A changing media landscape 
But the mainstream media has adjusted to the digital world and now these terms have become a little outdated.
Media companies are fully established online and have real domain authority.
They are also multimedia companies – they may have a print edition, a digital edition, a podcast and a TV show.
In the same way, PR is also a reflection of this digital maturation. The same PR rules and tactics apply when pitching or liaising with all types of media, including digital.
For example, reaching out to a trusted website that you would like to review your product and give you a backlink to help your SEO is essentially PR.
Creating great content, targeted at specific keywords to drive traffic to your site, also includes elements of PR and storytelling.
Public relations strategy and messaging
At our PR agency, Arc Seven Communications, we have a three-step process that summarises how we do public relations.
Intelligence
Relevance
Influence
First we focus on intelligence and gather the data around the client – the company and product information, their business objectives and what impact they want to have on their audience.
We conduct a thorough communications audit – what has worked for them in the past and what needs to be improved? What is their audience's current impression of them and are there any reputation issues?
This is the most important step of the three, and the data that we gather here informs all PR work going forwards.
We then use this intelligence to form a strategy which incorporates steps 2 and 3.
Making a PR plan
The PR plan outlines how we are going to make our client relevant to their audiences so that we can create engagement and then influence by either creating a change in behaviour or a new way of thinking about the product.
PR is a long term game and to make sure that there is a continued positive impact over a sustained period of time, your work must begin with a strategy.
Crucially the strategy should outline the messaging that will run through all PR work.
These messages are the information that you want your audiences to remember about your product or service. They are either USPs (unique selling points) or CTAs (calls to action).
Messages need to be clear and succinct, containing only the necessary information to get your point across – this is a critical part of your media training and will ensure you give a good press interview.
But despite their brevity, they are super-charged – their inclusion in PR work is the key to generating more sales or changing behaviour.
A PR story that doesn't include strategic messaging is a missed opportunity and won't yield any influence for the brand.
Public Relations Tools and Techniques
Here are some of the main tools and techniques used in public relations work:
Story and content plans
Newsworthy stories are rocket fuel for a public relations campaign and can catapult a brand into the national spotlight overnight.
But for PR to have a sustained impact on a brand you need a constant flow of engaging and relevant stories that continue to build its reputation.
Stories take time and resources to find, develop and then pitch so they need to be planned, throughout the year, to make sure that deadlines are met.
Press releases
The purpose of a press release is to communicate that you have a newsworthy story to share.
It needs to grab a journalist's attention and stand out from the 100s of emails she will get a day.
Learning how to write a press release is imperative to your success in getting media attention.
A press release has a very formulaic structure. It consists of 11 sections, that present your brand's story as a ready-made news story.
Amongst others, these include an attention grabbing headline, first paragraph, quotes and a boilerplate.
Get your press release format right and a journalist can just click cut and paste and it will be ready to go on their news site.
And don't overlook public relations tools such as Response Source – they can massively increase your PR opportunities on a daily basis.
Media Pitches
Media pitches are a vital component of media relations work.
How a story is presented to a journalist can often be the difference between it being covered or not.
Newsrooms are fast-paced and highly pressurised environments and journalists are often working to meet deadlines.
You must know how to write a media pitch and have a quality media list.
And use this guide to know how to find someone's email so you make sure you get to the right journalist.
Your pitch should be succinct and to the point, clearly demonstrating the relevance and news angle of the story.
Otherwise, it will be ignored.
You can also use a press release distribution service, but do your homework.
Press Conferences
Press conferences are called when a company needs to convey more information than is possible in a press release.
The conference gives the media an opportunity to ask their own questions, take photographs and to film or record the event. Note, make sure you know how to write a press release for an event.
It's also an opportunity for senior spokespeople within an organisation to develop their public profile and build relationships with the media en masse.

Campaigns
A PR campaign is essentially a more complex story, with multiple news angles, often incorporating partnerships with different organisations.
It overtly pushes the audience to take an action, sometimes linked to specific awareness days.
A good example is the ongoing campaign to raise awareness about the importance of cervical screening in UK.
The main news headline is that the number of women in the UK who are participating in cervical cancer checks has hit a 20-year low.
Government bodies and charities are joining forces with celebrities, cancer sufferers and survivors, to encourage women to get checked.
Influencer PR
Influencer PR is very similar to Influencer Marketing, (using influencers to endorse your brand and promote it to their audiences) apart from there's no money involved.
It's the job of PR to convince influencers to partner with you and promote your product.

Their endorsement can come from what PRs call the 'Editorial Value' of your product. This means they promote your product because of its own merits, or because of your compelling presentation of it.

PR must answer these questions: How is your brand different, how can it stand out and make Influencers sit up and take notice?
If you're a good fit with their channel then the influencer will be open to partnerships. There are some great public relations examples here.
Blogging
This is a powerful public relations tool that is used to tell the story of the company and build a strong brand personality.
Blogs can be used to preview new products, share stories evidencing the company's values in action. They can also be used to offer comment and opinion to position a company as a market leader.
Blogs are critical to SEO and building a strong digital presence for a brand. By targeting strategic keywords, blogs can drive traffic to websites and boost domain authority.
Newsletters
Customers are inundated with information through their social channels and in the media. So email comms is still as important as ever because it is delivered direct to a customer's inbox.
Curating the company news, and segmenting by audience to ensure they only receive the content that is relevant to them, plays a significant part in public relations.
The audience is warm and receptive to comms so this is where you can build trust and add real value to their experience of the brand.
Speech writing
Speech writing also plays an important part in public relations work. They are needed to announce company news, expansions, launch new products and partnerships.
It's a real skill to write an engaging and lively script that also includes all the company's messaging.
Speeches can also be vital in protecting a company's reputation during a crisis.
For example, if a large corporation needs to show its human side in response to a major incident, the speech needs to be carefully considered for sentiment and tone.
Crisis Communications
Another element of public relations is responding to a crisis and helping to manage the company's response in the aftermath of the event.
Crisis can take many shapes and sizes.
At a major level this could be an involvement in a disaster such as the BP Oil spill in the Gulf of Mexico in 2010 or the recent fatal airline crashes for Boeing.
On a smaller level this could be series of disgruntled reviews on TripAdvisor or a social media backlash over the launch of a new product.
Speed of response is crucial to the success of managing public relations within a crisis. The rolling news machine and social media demand comment and reaction within minutes, not hours or days.
Public relations teams must remain calm under pressure and offer advice on how best to respond to take the momentum out of any crisis. They need to put the brand back in control of its own reputation.
Choosing not to engage does not limit the damage.
Some of the PR services during a crisis are:
An emergency response team with a 24/7 press office service

Issuing briefings to all key stakeholders and the media

Liaison with a legal team, advising on the reputation challenges and limitations of taking legal action in the face of negative media coverage

Social media crisis response – engaging with followers and managing the negative online conversations

Media training for leadership and key spokespeople – what to say and what not to say to the media

Reputation recovery communications – rebuilding in the aftermath of a crisis
Can you measure Public Relations?
Well executed, strategically planned Public Relations, produce both quantitive and qualitative data.
This data helps you see how effective PR has been in raising awareness and influencing the conversation and behaviour around a brand.
You can measure:
Share of Voice
Share of Voice (In terms of Public Relations measurement, not advertising) refers the percentage of all online, print, and broadcast coverage and conversations about your company or brand that you have secured, compared to those of competitors.
Public relations professionals should keep track of all media coverage achieved, i.e. cuttings, screenshots, clips of broadcast coverage, so that there is a record of everything.
Make sure you use one of the best media monitoring services to keep on top of this.
Compare the coverage your brand has achieved, with that of your competitors to see how your work stacks up.
However, measuring Share of Voice on its own won't provide you with any qualitative data. This is why I always recommend to combine it with Tone of Voice.
Tone of Voice
Tone of voice measures how your company is presented within the media – is it positive or negative?
Is the tone of the writing favourable? Was the presenter kind in their presentation of the brand? Or was the interviewer accusatory? 
You can also make a list of keywords or phrases and keep a track of how often they appear – is there any repetition in how your brand is being described? Are you becoming known for something positive or negative within the media?
Brand Perception
Building on the qualitative data from your Tone of Voice assessment, you now need to review your overall positioning for your brand.
You can do that by answering these questions:
• Has there been any change in how your brand is viewed by target audiences?
• How were your key messages received and what response did they get?
• Were they believed?
• Did you receive any negative responses?
The best way to obtain this information is by gathering customer feedback.
Whatever method you choose to gather the feedback (and there are many) it's important that this is not a one-off event.
The key here is to make it an ongoing effort, so you can measure any change in perception and feeling towards the brand at any given point in time.
Digital Presence
Here's an important point to bear in mind – not all PR success leads to immediate consumer action.
PR influences consumer behaviour more through nudging than shoving.
The objective is to build trust and long-lasting loyalty.
A consumer may not take immediate action but your compelling story has been engaged with and has triggered their interest.
I recommend measuring consumer action over set periods – monthly, quarterly, etc. This way you can see a clear pattern.
Here are a few questions you can ask:
• Has there been an increase in web traffic over the time period?
• Is there an increase in followers and engagement on your social media management tools?
• Have you seen an increase in signups to your database?
• Has the rate of opt-ins to lead magnets improved?
• Did your online sales improve?
• It's vital that you work in partnership with your digital teams for this measurement.

A career in Public Relations
When I'm hiring a new team member the first thing I try to ascertain is their understanding and experience of the 'real-world'.
Are they interested in politics, do they have awareness of issues that are affecting society, are they engaged with current trends and some of the more popular cultural conversations of the time?
I look to see if they have experience working with different communities or organisations, outside of their own social background, and how they understand what is important to those people.
Deliberately, I don't look for marketing graduates, who have solely focused on learning the marketing/comms discipline at the expense of other experiences.
Working in PR requires a much broader understanding of how the world works.
The right mindset for Public Relations
If you enter a career with a strong foundation of social and political awareness then you will gradually find a natural fit for your personality and skill set within the different components of PR.
For example, it requires a particular analytical and strategic mindset to gather the right intelligence about a company during the initial phases of Public Relations work.
It then takes a more creative but still socially plugged-in mindset to use that information to create relevant and engaging stories for different audiences.
Then, it takes an energetic and driven person, who enjoys the thrill of pressurised situations, to pitch those stories, drive engagement and create connections between different audiences.
If you want an immersive learning experience with a live classroom environment then get started on your PR journey right now with our best selling online course. FAMOUS: The Ultimate PR Course
Sector specific
Another benefit of starting your career with a well-rounded understanding of the world and how it works, is that you will be in a much better position to choose the sector that you work in.
Public relations is relevant to every sector and for every business, so it can be very difficult to make that choice so early on in your working life.
The more knowledge you have about what you're interested in, what you're passionate about, the easier that decision is.
For example my PR agency specialises in health and social care Public Relations.
We work with care homes, neurological hospitals and support services for adults with mental health and Learning Disabilities.
I'm well suited to this sector because part of my undergraduate degree was in psychology. Previously I worked as an ABA therapist for autistic children whilst at university.
Then as a support worker for adults with Learning Disabilities for a year before I went into public relations.
But, I didn't realise this at first.
Before health and social care public relations, I tried out Pharmaceutical PR, Financial PR and then the charity sector before setting up our agency. I took the long route!
Working In-house or Public Relations Agency
Next you need to decide whether you want to join an in-house PR team or be part of a public relations agency.
An in-house public relations department works solely for the company that employs them, they generally have an in-depth knowledge of their sector and its issues.
All stories and content created by the team is focused on their niche and their particular business objectives.
If you like to focus on one area and become an expert in that field then working in-house would suit you well.
Working within an agency means you will generally be working with a number of clients across different campaigns or accounts.
You'll need to have strong knowledge of each different business and work on multiple but independent projects and content at the same time.
If you're a confident multi-tasker and enjoy a varied work day, sharing your time across different organisations, then an agency role could be for you.
Now it's your turn.
So whether you are a small business owner who needs to public relations for the first time, a graduate who wants to start a career or a marketeer who needs to know how to do PR, you're now armed with some stellar PR knowledge to take your first steps.
And if you're ready to take your public relations work to the next level grab our PR Starter Kit.
Our must-have kit has every template, script, strategy and guide you'll ever need to do public relations – all in one place.
---