If you want journalists to love your brand you need a comprehensive media list.
It's one of the most important public relations jobs.
The only sure-fire way to do effective media relations is to target specific journalists and influencers with your press releases. 
You need to know who will cover your story and why – so that means you have to do your research and create your media list.
If this sounds like a daunting task, don't worry, it's not.
Work through our four-step guide and create a media list that works brilliantly for your business.
Step 1. Identify your target market and their favourite media
Step 2. Create your media list
Step 3: Find journalists' contact details
Step 4: Regularly update your media list
If you want to walk through each step with a media list template to hand download it right here.
Now it's time to get your business in front of your target audience – let's get to it.
What is a media list and why do you need one?
A media list is where you collate your research about the reporters, publications, bloggers, websites and influencers creating content about your business and brands like yours.
The media list is vital to your PR plan because, if you follow our instructions carefully, it'll be an accurate and dynamic directory of the key contacts who may be interested in your stories and are best placed to share them with your target audience.
Your list needs to be specific, detailed and personal. No spamming. 
Don't be tempted to add people to your media list who only have a vague connection to your sector or niche. PR and influencer marketing is much smarter than that. 
Wildly flinging out stories to unrelated contacts is a waste of time.
Stick to journalists and content creators who will want to hear what you have to say because it's relevant to them and their audience.
Step 1. Identify your target market and their favourite media
You'd be amazed by how many businesses launch without doing basic customer or market research.
All the best marketing books will warn you that this is a big mistake.
Don't let that be you!
For any decent public relations campaign, you need to establish the publications your target market reads, what they watch and where they spend time online.
This information is the cornerstone of your media list because once you know that you can start to compile your list properly.
Think about:
Your customers – the people who will buy your product or service

The stakeholders in your company – the key people (like investors and senior level management) who require evidence that your PR is working

Industry experts – people in your sector who you want to notice your company

Regulators – bodies that have a direct influence on your sector and who it is beneficial to impress
What sort of demographic are these people in?

Do you know what their interests and hobbies are?

In which media are they most likely to consume information about your product or service?
Here's an example:
You are the marketing communications manager of a glamping site and you want to encourage more bookings for summer weddings at your venue. 
Your target markets are:
B

ride and grooms

F

amilies of people getting married (those who might be funding it)

People who enjoy luxury camping
Your media list should include:
Wedding and bridal magazines

Women's lifestyle magazines

Regional websites, newspapers and magazines covering your area

Bridal bloggers and influencers

Wedding websites

Travel publications that include features about holidays in your area
 Here's another example:
Your company is about to launch a new shampoo bar that eliminates the need for single use plastic in your packaging.
Your target markets are:
People passionate about the environment and sustainability

Retailers who are interested in stocking more eco-products

Members of the general public who wash their hair
Your media list should include:
Eco and vegan bloggers and influencers

Eco-focussed publications

Trade press for retailers

Beauty writers in the national and regional press

Journalists regularly compiling round-ups of eco products
In both examples we've given, there will be more to add to your list, this is just a starting point.
Just make sure you know who your ideal customer is, what they are interested in and the media they are likely to regularly read or watch.
Step 2: Create your media list
Now you've started to build a picture of the media outlets you want to connect with, you need to get organised.
A good media list is clear, concise and regularly updated.
You can pay big bucks to services like Gorkana, Cision and Meltwater (these guys are among the best media monitoring services out there) and create a list using their expensive platforms. 
However, if budget is an issue, there's no reason why you can't create your own.
Here's an example of a great media list – take notice of the format.
These are the columns you need to create in your list.
1)    Name of the publication/blog/website
Identify the exact name of the media outlet and use this in the first column of your media list.
The reason this goes first is because reporters will move around and change jobs, so you want to make sure that you are focused on the publication itself – and in particular, the readership – not just the contact.
2)    Publication website address
This is a handy shortcut to have on your media list so you can easily refer to the online presence of this media outlet whenever you need to.
3)    Reporter/Blogger/Journalist/Broadcaster full name
Don't even bother to send press releases or stories to news@bignewspaper.com or similar email addresses.
It's the trash can of journalism.
You need to be precise and personal. We will run through how to find this information a little later on but for now, just know that you need to find exactly the right person to contact and their full name.
4)    Job title
It's a good idea to keep a note of the position the contact holds at their publication as it might become relevant for your media pitch.
Use this guide to know how to find someone's email so you make sure you get to the right journalist.
If you have some breaking news about your industry, it'll make sense to send it to the news editor and mention that it could be a story suitable for their news section. This is the perfect way to help a reporter out.
This kind of detail pleases journalists because it shows you've paid attention.
5)    Email
Obviously, you need the email address of your contacts for press release distribution (make sure the subject lines include an attention-grabbing headline).
We'll show you how to discover the email addresses you need a little bit later on. 
6)    Phone number
Get their phone number too because you may want to ring up and talk to them about a story, or to chase up a pitch you've sent to see if it is relevant.
7)    Social Media details
Journalists are more than likely to be found on Twitter.
It's a very smart idea to have the contact's Twitter handle and any other social profile addresses to hand, particularly as you might want to build a rapport with them by talking on social media.
8)    Frequency
Keep a note of how regularly this publication goes out. Think monthly magazines, weekly newspapers, daily bulletins. This can have an impact on the stories you send. 
It's no good sending a story with a strong news hook to a daily newspaper a week after the story you are following hit the headlines.
However, a monthly magazine might welcome a pitch that follows on from a big story with a fresh perspective to fit in their pages a few weeks after it first came to light.
9)    Story ideas
This is your chance to align the stories you intend to send with the right people.
If you have a collection of different stories or angles, you can paste them into this column, so they are linked to the most relevant reporters or broadcasters.
A quick look at Response Source will show you how important it is to have that angle and to give the journalist what they need.
By doing this properly, you can ensure that you don't end up sending your press releases to the wrong people.
10) Notes
Use this column to keep track of important information that could prove useful in the future.
You can add in the stories they have written recently, specific areas they regularly do features on, notes about conversations you've had on social media with them.
This is a good way to keep track of them and any interactions you have.
So, there it is. It's really easy to create this on Excel.
Or download ours right here.
Once you've created your sheet using those 10 columns, your media list is ready to be populated via the research phase.
Step 3: Find a journalist's contact details 
Next up, you need to find out all the details to fill your 10 sections for each media outlet, reporter, publication, outlet or influencer. 
This will take a little bit of time, but getting it right pays dividends.
Method 1: The contact page for your chosen publication
When you head over to the website of a publication, there should be a contact page which gives you the details of each section, who runs it and their email address.
This is the London Evening Standard's contact page.
It clearly states the purpose of the page and then as you scroll down, you'll find specific information about each section. 
You can easily see who looks after business, travel, sport or any other area you are interested in.
Fair warning, not every media outlet is as good as this and some won't have detailed contact pages.
But the contact page is the best place to start your search and could save you time.
Method 2: Twitter
Did we mention that journalists love Twitter? They really do – and with good reason.
Many journalists are able to track down case studies, comments, stories and experts via the micro-blogging platform, so it's quite unusual for a journalist not to be a Twitter user.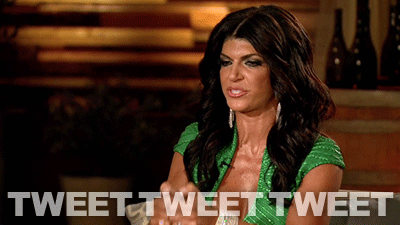 For example, if you search Country Living or Motorsports Monthly or Digital Spy in the search tab and then filter the results by people, you will be able to scroll down and find the writers for those publications.
Some journalists on Twitter will list their work email in their bio and some will have their messages set to open so you can DM them.
Those that don't have their messages open? Follow them and then @ them a brief pitch. If they like what they read they'll follow you back and you're good to go.
Method 3: Twitter lists
The other good thing is that you can find Twitter lists bursting full of journo contacts.
Twitter doesn't make it easy to find these super useful lists, but luckily, we've got some handy hacks to help you out.
Go to the profile of someone likely to have compiled a public list that would be of interest to you.
A good example is the smoothie company Innocent drinks, they've compiled lists of bloggers and magazines.
Click onto their profile and on the right-hand side, under their cover photo, you'll see a button with … on it (see below, next to the email envelope icon).
 When you click on it, a hidden menu comes up and you'll see 'View Lists'. Click it.
This will bring you to a page that shows you this screen where you can see the Twitter lists owned by Innocent drinks, the lists they subscribe to and the lists they are a member of.
Other brands will have done the same.
If you find the equivalent Twitter users in your field, you could stumble upon a goldmine there too.
Method 4: Check other social media platforms
Twitter is not the only game in town, it's just the most useful one when you are trying to track down reporters.
You can also take to LinkedIn, Instagram and Facebook when you are trying to find contact details.
LinkedIn, in particular, has useful search functions that can help you find the reporters you are looking for.
Simply type the name of the media outlet into the search bar and find out if they have a company page. 
Here's the example of Red Magazine.
You can see that Red has a company page and on the left-hand side you can see that it has a tab called 'people'.
When you click on that tab, LinkedIn shows you all the people who use their platform who work at Red and you may be able to find detailed contact information for them on there.
It's handy if you can't get any joy on Twitter.
Method 5: Go retro and ring up
If you've exhausted your digital channels to find the contact you need, you can go old school and simply ring up their offices.
You could ask the publication's reception to give you the relevant information without having to bother the journalist directly before you have a story to pitch.
Sometimes the person answering the phone may not want to give out contact details but to get around that you can just ask for their email format – is it firstname.lastname@publication.com?
If you know their name all you need is the email format.
Once you've got their details then you're ready to pitch your story.
Don't worry if you aren't sure how to approach this next crucial step of the PR process.
We've got two guides that will give you the step-by-step instructions you need.
Our guides can show you how to write a press release or how to write a media pitch.
And there are plenty of public relations examples for you to look at or feature story examples too.
These guides contain a wealth of information to help you get the free PR that your business needs to really grab attention with your target audience.
Step 4: Regularly update your media list
So, you've done the hard work and got a media list that is full of relevant media contacts.
Sorry, but your work is not over.
Journalists move around a lot. You'll discover that an email list made in September might be out of date by November.
You need to keep checking and updating your list – particularly on the publications, podcasts and blogs that are most important to you.
A good rule of thumb is to double check each one every time you send a story out, and if you get any bounce backs or automatic replies that tell you the reporter has moved on, take that information down straight away.
Keep track of where they have gone next, particularly if you've built up a good relationship with them, so you can update their details and add the new role onto your media list.
And find out who has replaced them at their previous media outlet – it's a new contact for you to add to your list.
Now it's your turn to create a media list
OK, so you've now got what you need to create a winning media list that'll help you contact reporters who want your stories.
This is a vital step in your media training.
Don't forget that once you have got your media list sorted, you need to start sending out the stories that'll capture the imagination of the bloggers, social pros, influencers and reporters you are targeting.
The good news is that we've got some great free tools to help you do just that – whether you need guidance on using awareness days to your best advantage, how to write a press release for an event or how to get a story on the local news.
We'll take you from understanding 'what does PR stand for', through to high-level, detailed Public Relations tactics that'll give you the edge. 
And one more thing
And if you're really ready to take your PR work to the next level grab our PR Starter Kit.
Our must-have kit has every template, script, strategy and guide you'll ever need to do PR – all in one place.
Good luck!
---