Do you need marketing ideas for small business?
Well, then this article is for you.
Have you tried traditional advertising but don't know where to start when it comes to digital marketing strategies for your business? Have you read all the best marketing books?
As a small business owner, I know what it is like having to juggle the day to day and still find time for marketing. (Not to mention learning how to navigate the world of digital marketing and trying to keep up with its constant changes!)1
As the creator of several PR courses, I've worked with countless small businesses over the past decade helping them get remarkable results from their marketing, PR, and teaching them how to write a media pitch.
So I've taken everything I've learned about how to market a small business and listed it all here for you in this blog.
I'm going to share with you 71 simple but incredibly effective small business marketing communications tips.
I've split them into 7 sections:
How To Increase Sales On Your Small Business Website  

How To Boost Your Email Marketing For Small Businesses

Content Marketing Tips

Small Business Advertising Ideas

How To Generate Leads From Social Media

How to get more sales through free PR

How To Get Leads Through Networking
To make sure you put each one of these 71 proven ideas into action for your small business you can download our checklist for free.
Let's get to it.
The Best Marketing Ideas for Small Business
How To Increase Sales On Your Small Business Website
Simplify your home page.  More clarity = more sales
What: Declutter your homepage to make buying your product as easy as possible.
Why: There's a reason why your website comes first in a list of 71 marketing ideas for small business – it's a low-hanging fruit .Your customers want a friction-free experience so start by making your home page clear into easy to navigate. Confusion obstructs the buying process so make sure your homepage communicates your key brand messages and why someone should buy from you.
How: Choose one or two 'calls to action' or opt-ins for the homepage e.g. Download Now or Work With Us and make these the focus for your customer. Remove any information that makes detracts from them. Less is more.
Create a compelling opt-in button on your home page
What: Visitors to your website give you their email address in exchange for something from you.
Why: Every visitor to your website is a potential customer so don't let them leave without giving you their email address. But people aren't just going to give you their email address for free they'll want something in exchange for it.  
How: Give away some free downloadable content that solves a problem for them e.g. ten unbelievable hacks to keep your kitchen clean if you're a cleaning company, or free workout programs if you're a personal trainer.
Write a sales page for your product/ service
What: A sales page presents the argument for why someone should buy. It offers solutions to their problems and elicits an emotional response from the reader. It's much more detailed than a product page and works on persuading someone to buy.
Why: Your product may be fantastic and potential customers may think that too but there's a big difference between liking a product and then buying it. Customers need encouragement and persuasion to actually make the purchase. A sales page does just that.
How: If your website is on WordPress there's a number of great plugins that can help you build amazing sales pages. I use Thrive Architect. Remember, this is a page of persuasion. The language must be right, it needs to make an argument and prompt people to take an action.  It's a fine art to achieving the perfect sales copy.
Here's a great blog from Jonny Nastor on how to write a sales page that converts.
Split test – figure out what works best with your customers
What: Measure what your customers respond to best. Does your new sales page sell more products? Are your opt-ins generating enough enquiries or could they be improved?
Why: Don't think of your website as static – the process of optimising digital performance is ongoing. Like all small business marketing ideas, websites constantly evolve to find out what customers respond best to. As a small business, you are often well positioned to take advantage of this. You don't need to sign off at multiple levels, you can action changes immediately and get ahead of your competitors.
How: Gather the data. Count how many leads your site is generating and which opt-in is working best? What traffic is your site generating and what % of this are you converting to leads? Could this be improved? Do the same for your sales page? How is it performing and what are customers responding well to?
Be visible on Google –  do an SEO audit of your site
What: Are you on the first page of Google for searches related to your business? If not, then audit your website to see what content you are ranking for and what you are not.
Why: If you're not visible on Google then you are missing out on potential customers. If you don't come up in a search for your key business terms than there's a whole online audience that you are missing out on. Get visible and this can transform your business overnight.
How: Use services like SEMrush to see how your site is performing and what you are ranking for. You can also get domain overviews for competitors and see what strategies they are using to optimize their Google rankings.
Set up Google Analytics to track your traffic
What: Google Analytics tracks and reports website traffic, connect it to your domain to see how much your site is getting.
Why: Measuring how much traffic and where it's coming from can help you focus your marketing efforts. If you are generating lots of traffic from Twitter and Facebook then put more resources into social media instead of other marketing like print or radio advertising.
How: Google Analytics has a user-friendly interface and a really extensive knowledge section if you get stuck. If you need some extra help then there are lots of explainer blogs available and really informative instructional videos on YouTube.
Get more backlinks to your site to boost visibility
What: When a website links to another website or page it's called a backlink. When you have lots of these (from other sites to your own) then it helps improve your Google rankings.
Why: When someone creates a backlink to your site then it acts as a signal to search engines that they are vouching for your content. The more sites that give you backlinks the more signals the search engines get and it helps improve ranking. More backlinks = better Google rankings.
How: There is no quick way to get backlinks and you need a multifaceted approach. Here are a few ways that work well: 1. Conduct outreach with customers, suppliers, other business contacts and ask them to add you to their site. 2. Create content that people love, share it far and wide and people will naturally link to it. 3. Guest blog, appear on podcasts etc and backlinks will be included in your bio.
Build trust with testimonials
What: Include testimonials for customers on your homepage or sales pages to demonstrate why others think your product is great.
Why: One of the biggest obstacles to buying is lack of trust. Show why others trust you and you'll help persuade new customers to buy. Also, there is no better type of lead than a referral from an existing customer. Make the most of your happy customers and share their comments on your website.
How: Reach out to customers that you know love your service or product and ask them for a review or testimonial. Include these on your website but you can also ask them to leave reviews for you on your Facebook page, Google Business or Tripadvisor. Where ever you get your customers from, make sure that others are singing your praises.
Install live chat to answer customer enquiries
What: Install a pop up messaging service that activates when a user lands on your site.
Why: Live chat tools are a fantastic way to interact with visitors to your site. You can quickly respond to inquiries, build trust with customers and ultimate generate sales. (They're also more likely to be used than a contact form because they generate an immediate response.) Once you find the right system for your site you can also optimize it to start gathering email addresses too.
How: There's lots available so do your research and find the one most suited to your needs. They are easy to install and you can be up and running within a few short steps.
Install exit intent pop up forms
What: Don't take no for an answer. When someone goes to leave your site you can add in a pop up to remind them of some of the great free content that you are offering.
Why: It's simple. Giving someone more than one opportunity to get free content and they are more likely to sign up.
How: It's an easy job for your web developer or there are many excellent plugins that can help you do this yourself. For example, Thrive Leads lets you customise your own pop ups and seamlessly add them to your site
How To Boost Your Email Marketing for Small Businesses
Create a nurturing email sequence for new people on your database
What: The point when someone gives you their email address, is the point when they are most interested in your product or company. Most small businesses forget this and just wait to send out a quarterly newsletter. Strike while the iron is hot and share more useful content within the next day or two after they sign up.
Why: You'll keep them engaged and they'll be more likely to buy from you.
How: Use an email marketing software such as ActiveCampaign or MailChimp which will allow you to automate sending out the emails. You can set it up in advance and the emails can be timed to be sent 1 day / 2 days after sign up.
Create a content sharing sequence
What: Keep your email list engaged by regularly sharing your content with them. Send weekly emails directing them to your latest blogs and content.
Why: Many people on your email list may delay buying from you or may spread their purchases over a number of months, so in the 'downtime' keep your list warm and connected to your business through an automated sequence of emails.
How:  Use ActiveCampaign or another email marketing platform to set up your automated sequence to share a new blog/interview/podcast each week. Make sure you add all new signups to the sequence.  
Offer exclusive discounts to your email list
What: Offer your email list (those signed up to your database) an exclusive discount on your product or service. Only available for a limited time to add scarcity and to prompt them to buy.
Why: Your email list have been interested enough to give you their email address and if you've sent them extra content they'll be really seeing the value you have to offer. So take advantage of this connection
How: Use ActiveCampaign to set up the email sequence for the offer and set time deadlines or time related coupons through your ecommerce package i.e. WooCommerce or Shopify
Maximise your email open rates
What: Look at the data – how many people are opening your emails? Don't just send them out and forget about them, look at open rates and click rates to see how successful you are
Why: If people aren't opening they aren't buying and you're missing out on customers. Use the data to write the most engaging subject headers and figure out what works best with your database
How: All email marketing platforms provide this data. Geek out on their reporting function and find the solution that works best for your customers.
Upsell products via email marketing
What: Entice customers who have bought smaller/cheaper products to spend more money with your company through your email marketing.
Why: Often a customer will try before they buy. They are more likely to make a small purchase first before they invest a larger amount of money, to test product quality, fulfilment experience or even your returns policy. But because they are inundated with emails and offers from other companies, they may need nudging to spend again with your business.
How: Once a customer has completed a lower value purchase add them into an automation so that they receive a sequence of emails upselling them a larger value product.
Downsell products to your email list
What: Offer customers, who did not buy a larger value product as part of an offer, a new promotion for a lesser value item.
Why: Customers who did not respond to bigger ticket promotions may be more tempted if the cost is less. The price may have been a barrier to buying, so make it easy for them and offer them something cheaper.
How: Once the customer completes the automation for the main promotion add them into an automated downsell funnel. Use the power of scarcity and add a time limit for your offer, if they don't buy within 24 hours then it's gone.
Always include a call to action
What: Make sure that every email you send out to your database includes a request for them to perform an action i.e. click on this link, download your free product, send you feedback etc.
Why: A passive audience is less likely to buy from you. Keep them active and engaged and the statistically they are much more likely to make a purchase.
How: Add links to blogs/interviews/podcasts that you want your audience to engage within the main text body of your email, send out a survey, or ask a simple question in your email.
Target your emails – segment your list
What: Do not send the same emails to everyone on your database. Divide them by interest/geography/demographics etc so that the email marketing you send them is tailored.
Why: Consumers are inundated with email marketing from companies now so only the best will stand out in an inbox. Unless the email is personalised and relevant, then they are not likely to engage.
How: Each email marketing platform has various functions that allow you to tag or label individual contacts based on their behaviour – what they've bought, what emails they have opened and which links they have clicked. Get your geek on and learn how to drill down into your database and make it as targeted as possible.
Make your marketing emails mobile friendly
What: Many of your customers will open your emails on their phones so make sure they are formatted to fit mobile devices.
Why: If an email has images that don't scale or header text that breaks up and becomes illegible split over a few lines it is a complete turnoff. Users will delete or worst case scenario, unsubscribe from your database.
How: Most email marketing platforms have a mobile function within the design element of the email campaign, use that to get the fundamentals right. Send yourself test emails and open on your phone to double check.
Include links to your social media channels
What: Let your database know how they can stay connected to you on social media by including the links within your marketing.
Why: Social media is perfect for sharing content on a daily basis to generate engagement everyday way interaction. No-one wants to get to have their inbox clogged up with an email each and everyday, but if your database wants more frequent news from you they can connect with you on their preferred platform.
How: Make sure you have one of the best email signatures. Each email marketing provider offers simple design functions which allow you to easily add in social media icons at the bottom of your email (or wherever you prefer!).  
Content Marketing Tips for Small Business
21. Climb up the Google rankings with keyword blogging
What: Use keyword search terms as blog topics to help your Google rankings.
Why: Keyword focused blogs rank well on Google and will help drive traffic to your site. When a customer enters the search term and your blog shows up you have an opportunity to demonstrate your authority in a topic and build trust with a new audience.
How: Do your research and find the relevant keywords for your product or service. Think creatively about how you can incorporate the search term in the title and throughout the copy. But… don't fall into the trap of creating poor quality content – everything you produce must add value to the user experience. Be informative, share knowledge and skills, offer opinion and be engaging.
 Get niche and target specific audiences
What: Target niche sectors or keywords with your content to reach smaller but more engaged audiences
Why: popular search terms are harder to rank highly or so be more specific with the terms that you use to target niche topics which are easier to rank for. A popular blog on a niche topic will be far more for your business than a less read blog on a major search term.
How: think laterally are there more specific search terms related to your business that you haven't targeted yet. Is your service applicable to a particular niche interest that you can target?
Create an editorial calendar so there's never a gap in content
What: Plan out your content so that you know when you should post content and what topic you should be covering.
Why: Content marketing works best when there is a continuous flow of content keeping your audiences engaged and driving SEO. But it can be hard to keep up with demand, especially if you're trying to fit your blogging and content production around the demands of running a small business.
How: Create an editorial calendar so you stay on track. Decide what frequency you are going to post – weekly, fortnightly, monthly? How long will the blogs be – will they be epic or shorter pieces? What format – list, interview, explainer blog? What search term are you targeting? What is the topic of the blog?
Create instructional videos
What: If you've got knowledge to share then create instructional videos for your audience.
Why: Video is the perfect medium to use for teaching – people often learn more quickly by watching than reading and they are easy to film and upload to your site. It also helps keep people on your site for longer and that's great for SEO and domain authority
How: Plan out what you want to teach or talk about during the video. Break down your knowledge into memorable steps and easily understandable sections. You can film the video on your smartphone just make sure the lighting and audio quality are good.
Recycle your content
What: Review existing content on your site and see if you can 'recycle' it (edit it, add more detail, change the format) and then reshare with your email list.
Why: If its good quality content then your audience will love to see it refreshed and updated. If they missed it the first time around then here's a second chance for them to see it.
How: Look back over old posts and see what would benefit from an overhaul. Choose posts with topics that have remained relevant so that you continue to offer value to your customers. Don't forget that your email list wants to get something out of this too.
To make sure you put each one of these 71 proven small business marketing ideas into action, you can download our checklist for free.
Delete old content from your site
What: Remove old posts or pages that don't get any traffic
Why: Google actually penalises your site rankings if there's lots of poor performing content.
How: List out all your pages and their average traffic. Delete the poor performing ones at the bottom of the list. Be brutal.
Vary the format of your content – different types of posts
What: Vary the format of the content that you create to stop your audience from getting bored and switching off
Why: No one wants to receive the same old content in the same old format. Your email list will soon unsubscribe and you'll miss out on sales.
How: Keep things fresh and your list engaged by varying your formats between list posts, explainer posts, interviews with guests, instructional videos or even podcasts.
Use images/infographics to make your content more engaging
What: keep it easy on the eye and Break up slabs of text with images or infographics.
Why: if you present your audiences with just a page and of text they won't read it. Cut down on text with an infographic.
How: design one yourself on photoshop or an easy to use graphics tool like Canva. Or there are lots of freelance designers available on Fiverr or UpWork you can turn the job around quickly.
Guest post on other business sites
What: Write a blog for another business' site to share your knowledge/opinion but also promote your product or service. Guest blogging should become a regular part of your small business PR plan.
Why: Guest posting is a great way to reach new customers. Their readers are more likely to respond positively to your blog because it is on a site that they like and trust. Your job is to convert that trust into sales.
How: Outreach to other businesses and pitch the idea of a guest post on a topic that you know they'll love. Research what have been popular posts for them in the past and pitch a similar but improved idea.
Invite guest posts on your site
What: if there's someone that you know can produce great content and that your audience will love then invite them to guest post on your blog.
Why: More original and engaging content for you and your audience. There's a brand halo effect – by featuring a trusted authority on a topic or sector on your site then your business will benefit from their good reputation. Plus they'll be used to promoting content so they will share the post across their social media channels and your brand will reach new audiences
How: Ask your networks who they would be interested in receiving content from. Research their online profile and choose who regularly produces great content and who has a strong social media following.
How to use advertising to get more leads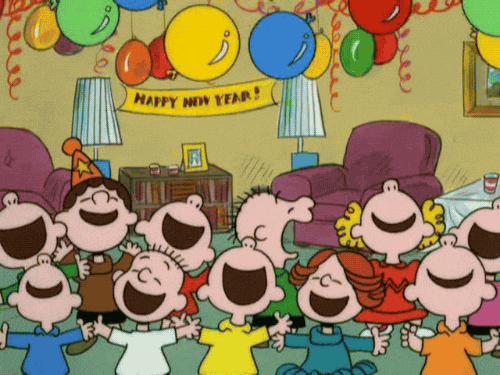 Google Advertising –  define your customer's intent
What: Understand your 'customer intent' (the thoughts directing a customers' decisions or actions toward a particular purchasing event) and you'll have the crucial intelligence needed to create impactful advertising campaigns
Why: Knowing why and how your potential customers are searching online, how they are thinking and feeling towards a product or service can help you understand their buying psychology. Armed with this data you can target your advertising campaign, increase click rates and reduce ad spends.
How:  Think about the problem your customer is trying to solve when searching online e.g. mattress for back pain or skin cream for bags under the eyes. Consider where they are in their buying cycle – are you targeting those who are researching or those who are ready to buy? In addition, gather as much peripheral information as possible – understand the needs, habits and preferences of potential customers as these will all influence their buying intent.
Google Advertising – maximise your keywords
What: Research, analyse and select the best keywords to target to drive traffic from search engines to your website.
Why: Understanding the exact terms that people are searching for will enable you to optimise your SEO efforts and maximise the amount of traffic that your site gets. Ranking well on Google for specific search terms, in particular on page 1 of Google can transform your business overnight.
How: Use SEO tools to find what are the most popular search terms connected to your target audiences. Don't forget to incorporate 'customer intent' so your terms are as targeted as possible. Look at what your competitors rank for and try to out rank them.
Google Advertising – Create the best free content
What: Getting your Google ad seen is just half the battle you need to make sure users click on the ad too. The most effective way to do that is to give away the most value.
Why: Your Google ad campaign will sit at the top of the page amongst the other top bidders for that search term so your offer needs to better than the competition to attract the most clicks.
How: Give away free content that brings more value than your competitors – the most comprehensive free guide, or strategies that are guaranteed to produce results. Alternatively, offer greater discounts on must-have products.
Create a landing page for social media sales
What: If you're running a specific offer on social media, or on Google Ad Words then create a tailored landing page to maximise customer engagement and opt-ins.
Why: If someone clicks on your ad, looking for a specific promotion, but then just gets sent to your homepage, where they need to search for information, then they are likely to leave very quickly! Users attention spans are short so make it easy for them and give them everything they need straight away.
How: You can build your own landing pages using services like Lead Pages and with plugins such as Thrive Architect. Or it will be a relatively simple job for your web designer. It's important not to overwhelm the user with irrelevant info. Focus on persuading them to buy your service or product.
Facebook – tell your story
What: Bring your small business Facebook profile to life by telling the story of your business instead of just plain text adverts.
Why: Facebook advertising will only enhance your business if it generates interest and to do that you need to stand out from the sea of content out there. Telling your story is the most engaging way to do that.
How: Use images, videos, gifs to make your adverts visually attractive. Use human curiosity to prompt engagement, with 'you'll never guess what happened next' style adverts.
Instagram – your image is everything
What: Don't use second rate images in your Instagram advert – images need to be natural but top quality.
Why: Instagram users pride themselves on the quality of images they share on their own personal account – so they have even higher expectations of businesses and brands. If your images are not first class then don't use them. And crucially, even though you are advertising your post should not look like an advert.The original appeal of Instagram and its influencers was the natural documentation of everyday life, and, although the platform has moved towards a much greater monetized experience as it has matured, users are still less likely to click on your advert if it looks like one.
How: Invest in a decent DSLR camera. Yes, you can take great photos on a smartphone but brands and influencers are using professional kit so you need to match up.
Twitter – Be succinct and clear
What: To create a successful Twitter campaign you need to get straight to the point as well as be engaging (no pressure huh?)
Why: The shelf life of a single tweet is four times shorter than stuff on Facebook, so you need to make an immediate impact, otherwise your ad will be forgotten within seconds.
How: Concisely sum up your proposition and have a clear call to action. Contests are a great way to drive engagement since there's something in it for the end user – ask a question, get a response and give out a prize. Use real people in your photos and be human – make an emotional connection.
Linkedin – it's more than an online CV
What: Get in front of the professionals that you most want to target by knowing how to post an article on LinkedIn.
Why: Linkedin is now far more than just an online CV platform and has developed into the largest and most sophisticated social media platform for professionals. It includes news/post feeds, self-publishing tools, an e-learning/course section, groups, messaging – you name it, it has it. If you're a professional services company or you target a specific profession with your product you would be crazy not to advertise on this platform. Also, make sure you have a winning LinkedIn headline.
How: Just like Facebook and Twitter, Linkedin has its own advertising platform so you can manage your campaigns and target certain groups. In my experience, LinkedIn is more expensive than the other platforms but it's incredibly targeted so worth the money.
Radio – be memorable
What: If you want your radio advert to stand out within a crowded market then it needs to be easily memorable with a clear call to action. 
Why: Often adverts are the part where the audience typically switch off. Ultimately they aren't listening to be sold a product, they are there for the music or the DJ/guests, so you need to connect with them emotionally to get their attention.
How: Your advert could be humorous, it could be outrageous or provide a solution to a problem that no-one else is talking about, but it cannot be beige. Make a statement and be memorable.
Print Advertising – focus on your key messages
What: Adverts that work best are well designed but prioritise focusing on key brand messages that lead to sales.
Why: Knowing where to start with your print advertising can be a challenge. They have to look stylish, be attention-grabbing and communicate product/service information all within a small space. If it's not clear what action you want your audience to take they won't do anything. Don't try to do everything within one advert. Focus on your priority brand messages and the main actions you want your customer to take.
How: If it's getting too crowded, simplify and prioritise what information you should include. Run more than one advertising campaign to split the messaging and make it more simple for your target audience.
How To Generate Leads From Social Media
Be conversational
What: Don't just be a one-way broadcaster on social media, have genuine interactions and conversations with your audience
Why: Social media is not just a one-way street, yes your followers want to hear your news but they also want to be part of your story. They want to participate in your journey and the more and more they can do this, the more you will establish a genuine relationship with them. Authentic conversations build brand loyalty and they are more likely to buy from you.
How: Be transparent and share your thoughts and feelings with your social media followings. How are you building your small business? What challenges are you facing? What successes are you enjoying? Take your audience on your small business journey and they will feel more engaged and connected to you and your product/service.
Add value
What: Be creative and think about how your service or product can improve their lives. Be informative and share your knowledge.
Why: Users interact with social media to feel connected to something or someone and ultimately enhance their lives. Whether that is by seeing posts that make them laugh, updates that give them ideas for their next holiday or just to feel part of a community, users want something from their social media activity. The best way for your small business to be a part of that is to add as much value to their experience as possible.
How: If you're a stationery shop share your secrets to an organized diary, recommend the best products of a home office, curate the ultimate stationary kit to get you through a freshman year at university.
Treat your channels like a website
What: Social media channels now have such sophisticated functionality that you should treat them just like a website – a crucially important digital interaction point between your brand and your customers.
Why: For some, this will be their first point of contact with you and your business so you need to spend as much time and effort perfecting your social media management tools as you do your website.
How: Make sure your bios are catchy and clearly articulate your proposition – explain who you are and what you do but don't be dull. Attention spans on social media are very limited. Make sure you have a good quality banner photo, correctly sized for the channel. Take time to categorize your content to make it easy for the user to find what they are interested in. If it's a YouTube channel you can curate playlists and on Instagram, you can pin your favourite stories to the top of your profile.
Start live broadcasting
What: Do a live broadcast on your social media channels to interact with your audience in real time.
Why: Audiences respond well to live content. They may not be as interested in you and your small business as they are in their favourite fashion vlogger on YouTube but that doesn't mean you don't have anything interesting to share. If you've got an important event such as a product launch or a special promotion then think about how producing live content can support your marketing.
How: Make a start. The first time you speak live is always the hardest but with practice, you will find your rhythm. If you need to share any particular information or you want to cover certain topics then map them out beforehand so you remember to include them during the broadcast.
Tell your story
What: Make your business more accessible by telling its story and sharing content that brings the human element of your business to life. If you're always wondering 'what does PR stand for?' story telling is at its heart.
Why: It's all in its name…Social media is about being social. It isn't about just advertising and one way broadcasting it's about proper engaging content and the most effective way to do that is through storytelling. It's how human beings have entertained each other for centuries.
How: Use your social media channels to offer a look behind the scenes of how your business works, the people that you employ and the exciting new developments for the company. Be original – try to share stories that you haven't revealed elsewhere
Create video content
What: In addition to photo and text updates, make sure you include video content within your social media posts. This is of the often mentioned and rarely acted on marketing tips for small business.
Why: Video is the fastest growing form of content on social media so keep your brand relevant by including video within your content.
How: It's quite easy to record, edit and post your video from any smartphone. But where you can make your video stand out is by getting it right in the preparation phase. First, you need a stellar idea that will make your video stand out. Look back over your other content and see what has got engagement for you before. Which blogs got the most reads? Which emails received the most responses? Look for current trends that are very popular on social, is there a way your business can contribute something? Plan your videos, create a storyboard and make sure you include your call to action or important brand message.
Use subtitles on your video content
What: Include subtitles on the videos you film for social media to boost engagement.
Why: Subtitles are reported to boost video shares by at least 15%. For example, sometimes it isn't possible to have sound whilst watching videos. Have you ever watched a video on mute at work, I know I have! Another reason is not everyone speaks your language, so subtitles enable international shares.
How: Very easily. Apple Clips can create Live Titles, or real-time captions, Facebook can add them automatically to your video, and the YouTube video manager also has the functionality to add them.
Run competitions
What: Give away a prize to your followers (or anyone on social media) in exchange for them fulfilling some entry criteria. The criteria normally includes likes, comments and re-sharing.
Why: Running social media competitions is a great way for small businesses to increase their likes, comments or shares. Competitions incentivize people to engage with your content and then it gets shared to a much wider audience and a whole bunch of potential new customers.
How: Choose an audience to target – the same competition won't appeal to all your customers. Choose a great prize that you know the audience will love – don't cut back on the prize because it will influence your result. Make sure one of the criteria for winning the prize is the re-sharing of your post so that you get the competition in front of as many people as possible. There are terms and conditions about running competitions on each of the social media platforms so make sure you check them out before you launch and stay within the guidelines.
Track brand mentions – know who's talking about you
What: Monitor who is saying what about your company.
Why: If you know who is talking about you on social and the tone (positive/negative) you can understand your real social media profile. Do people love you or are they fed up with your service? You can respond to complaints in real time and you can have genuine interactions with people.
How: There's a number of tools such as Sprout Social then help you track all your mentions and content shares, helping you keep in touch with your followers
Host a hangout or webinar
What: Organise a Hangout or Webinar so that you can talk with a number of your followers at the same time and in a more personal format
Why: as your followers on social become more engaged they will want to deepen their relationship with you and your brand and a great way to do that is through webinars. It allows you to have more personalized chats, you can answer questions and it's a really great format to talk about a subject in depth.
How: There's a number of free or cost-effective providers out there – I often use Zoom as it allows you to use video too. Google hangouts
How to get more sales through PR
Write a press release for an event
What: Learn how to write a press release for an event. To get more traction around your event, learn how to write a press release and how to get a story on the local news. Maybe link it to one of the countless awareness days out there.
Why: Earning media coverage for your business not only helps you reach new audiences but because it is editorial coverage, rather than an advert, it's a more trusted source of information for the reader. In other words, the reader believes more of what is written about you and is more likely to take positive action towards your business.
How: There's a step by step process for writing an event press release. First up you must make your event a story to make it of interest to the media. If you just make a bland statement that an event is happening it won't earn you media coverage, situate your event within a wider news context and make it relevant. And make sure you use one of the best media monitoring services to track your success.
Get yourself on a podcast
What: Being a guest on podcast, talking about your business, sharing your business knowledge or just talking about your own personal journey as an entrepreneur, is a great way to get yourself in front of new audiences.
Why: Podcasts are one of the fastest growing types of new media, with shows for every single topic you could think of. New shows come out daily and with a bit of research, you could quickly find one that would be interested in hearing from a small business owner.
How: Look at the different podcast platforms – Itunes, Stitcher, OverCast or Spotify and search under category or location for podcasts that might accept you as a guest. Most podcasts have a website and a form to complete to become a guest, so write a clear pitch listing why you would make a good guest and why you would love to be on their show.
Make influencers fall in love with your product
What: Get influencers excited about your product so they feature it on their channel
Why: Influencer marketing is when you get an influencer to share your product on their social media channels. If they share or rave about your product then their audience will fall in love with it and your business can rocket overnight.
How: Find the influencer that is a good fit with your brand and has some alignment with your product. If they're a runner and you make running clothes, they're a good match, but if you're a burger bar and you're thinking about approaching a vegan influencer then think again. Pitch them your product, and if you've got budget offer them an advertising deal. If you can't compete on a budget, it doesn't mean you can't compete on content. Be creative and pitch innovative ways of partnering with your chosen influencer, they may just go for it.
Get bloggers to write about you
What: Get your product or service featured on a blog
Why: Although bloggers are now merging with influencers and it's becoming rarer to find a blogger who would separate themselves from social media, there are still a number of sites, particularly on niche topics, that focus mainly on blogging content. If your product is suitable then exposure on these specialist blogs could be very beneficial for business.
How: Search for blogs that would feature your business and think about where your product or service could fit within their content. If you go to them with a ready-made idea for how they could feature you in a creative and engaging way that their readership would then you've done the hard work for them and you're more likely to get a positive response.
To make sure you put each one of these 71 proven small business marketing ideas into action, you can download our checklist for free.
Try Newsjacking
What: Newsjacking is responding to a breaking news story with comment or opinion and get your business featured in the news coverage. Get some media training first.
Why: You can piggyback off the success of another story – it means you don't need to do all the leg work, you can share in another businesses or event's media coverage.
How: Look for a breaking news story relevant to your business and target market, and think of how you could add a fresh angle for a journalist. Think how you could help a reporter out. Find the contact details for your target journalist and pitch them your new angle. There are daily opportunities for this type of media story – you simply need to latch onto one of them. Here are some public relations examples for inspiration.
 Enter business awards
What: Enter your small business for a regional or national award based on your business achievements.
Why: It's great PR for your small business to win an award. If you're successful you can use the accolade on your website, share on social media and in your newsletters. Also, and this is a really powerful bonus, business awards are often covered by their local media and if you win you will automatically be featured.
How: Choose the awards based on their profile – make sure they are well regarded so your business will earn recognition for being shortlisted or winning the award. Choose an appropriate category where you can demonstrate a positive impact that you have made on customer experience. Make your entry form stand out by telling a narrative  – don't just say your business is great, tell its story to demonstrate why it is worthy of winning.
Commission a survey
What: Enter your small business for a regional or national award based on your business achievements.
Why: This is an effective PR tool (more on what public relations and a public relations campaign actually is here) to help your business become part of a wider story about social trends. The media are interested in reporting on data and if you can supply them with accurate numbers on certain behaviours, interests or habits then it can really boost your small business. For example, if you're a hotel owner and you can collate data which says record numbers of holidaymakers are preferring to stay in family-owned or independent hotels rather than big chains, you've not only got a good media story about consumer behaviour but you also have an opportunity to get your hotel featured. And that's great for business!
How: When you create your survey questions start with the attention grabbing headline you want to see in the media and work back from there. Ask clear questions that provide the data you need to complete your story. If you don't get enough respondents your data won't be significant because the sample size will be too small.
Run a pop up event with a twist
What: Create an unusual pop up event in your town and get media coverage
Why: Unusual, extraordinary or genuine firsts can make news stories, even if they are PR events. For example, a hotel brand actually put one of its rooms in a London train station so people could try out their beds, and that made the news. It was a quirky story and the business got featured.
How: Think how you could stage an interactive event in your town that showcases your business. It need only be for one day but to give it news value their needs to be a REAL experiential element to it.
Undertake an extreme physical challenge
What: Take part in a physical challenge that tests your endurance to the limit and raises your own or your team's profile.
Why: The media loves stories about extremes, stories of huge human endurance or world record attempts. If you're raising money for charity this will increase the news value of your event.
How: To maximize the chances of media coverage ensure the challenge is a really tough one, or if it's to raise money for a charitable cause then ensure it's a significant amount of money. If there's an emotive personal connection to the charity or a great backstory for the event, then the media will be more interested. And don't forget to provide quality images of you and your team at the event.
Launch a report or white paper
What: Present data or a significant small business trend in the form of a white paper or a report.
Why: Producing a report which is informative and relevant to the wider business community demonstrates your business' expertise and will position you as a thought leader within your field. A great way to attract new business.
How: Draw up a list of the most important issues and themes in your industry and think how you could discover or reveal something new in this area. You can work with research companies such as YouGov or simply conduct your own stakeholder perception survey.
How to get leads through networking
Review your elevator pitch
What: You've got 30 seconds to communicate why your business is awesome and why people should care, so you need to nail it.
Why: First impressions count. If you don't grab someone's attention in the first 30 seconds they are not going to remember you or your business.
How: Practice. Test your pitch on a friend. Does it clearly articulate what you do and most importantly why someone should buy your product/service? If not keep working on it until it does.
Take part in networking groups
What: Pretty much every city in the world has a huge variety of business networking meetups taking place on a daily basis. If you're not a part of them then you're missing out on excellent business opportunities.
Why: There's no substitute for being in the room when business deals are being done. Yes we live in a virtual world and many of us run digital businesses but ultimately people buy from people. Nothing can get you further than networking with the right people.
How: Networking works best when it's less formal and more social, people open up and that's when good contacts are made. Choose an event which you'll enjoy as you're more likely to stick at it.
Follow up after the event
What: After meeting someone at a networking event (someone that you made a connection with) get in touch with them within the next day or two and say how much you enjoyed the meetup.
Why: It's good manners! And that will get you far – but it also shows that you are genuine and are interested in making authentic business connections. It also makes sure they can remember you and have your contact details should they ever need to get back in touch.
How: Email, message (probably not a phone call as that's a little too formal!), Twitter, whichever way you normally communicate for your business – just make sure the message is not too long, you don't want to seem over keen!
Organise your own networking event
What: If you feel you'd benefit from a more targeted networking group, or a more social one, then often the best thing to do is to organise your own one!
Why: The host is the central contact for the group and inevitably forms the strongest connections with all the group members. It's a fantastic way to make new connections quickly and you get to decide what the group format is so it can be tailored to suit your business needs.
How: Map out what you want from your group and make sure that it will appeal to enough people to get sufficient membership. Organise a venue and the best way to promote it. Choose a date and time that will fit with everyone's diaries and get started with your first meeting.
Contribute to social media networking group
What: Share your business knowledge with social media groups
Why: The best social media groups are not about selling, instead they're based on members adding value to the group by sharing their skills or knowledge to help the group. By becoming a valued contributor you'll earn trust and respect from a community of people that are willing to endorse you or your business.
How: Do your research. There's a multitude of groups out there that you can join, but choose a few that you are most suited to and, most importantly, can contribute something original too.  
Set up your own social media networking group
What: Start your own social media group targeted to your area or expertise or geographic area.
Why: The benefits of founding a social media group are very similar to organizing physical business meetups, expect that the potential membership is 100x larger because the audience is global. Competition is fierce and you'll be under pressure to provide daily content but the opportunity for your business is huge.
How: Facebook is one of the most popular networks for groups. Then can be open or private, where users must request access. You can set membership questions to be completed upon application – these allow you to be very targeted with membership and ensure the right people apply.
Apply to be a keynote speaker
What: If you want to get your message across to a large audience in one go, then become a keynote speaker at a business conference or event.
Why: There's a large, captive audience waiting to listen to you and what you have to say – it's rare that you get the chance to be front of such an engaged crowd. It's an amazing opportunity to demonstrate why your business is relevant and what you're all about.
How: Build your online profile by sharing quality, informative content on your chosen topic. Establish yourself as an engaging, thought leader within your market and if you don't get organic leads or you can approach conference organizers and tell them about your offering. You may have to start small to reach your ultimate target audience but it will be worth the effort.
Get your business listed in directories
What: Add your business details – what you do and where you are located to online business directories.
Why: Don't overlook the small stuff. Directories can show up well in Google searches so they can help you reach new audiences and they can even contribute to your own SEO with strong backlinks.
How: Find the directories most relevant to your business (sector, niche, geographic location etc) and upload your details.
Get more online reviews
What: Increase your online testimonials on consumer review sites or business listing sites to boost your business profile.
Why: Online review sites can be a huge referral source for businesses – there's nothing more powerful than a word of mouth referral and this is what these sites do best.
How:  Be proactive in asking for reviews, your customers need prompting and sometimes even incentivising. You can set up a free prize draw that everyone who leaves a review gets entered into.
Take part in community initiatives
What: Join in with local community events as a business and lend your support.
Why: Community events are fantastic ways to meet other businesses or even potential customers in a no pressure environment.  You're there to support an event or contribute to a cause so people are more friendly and more interested in each other – rather than just thinking what they might get out of it.
How: Research local groups or charities and see which ones interest you. Choose one that you're genuinely interested in so that your passion comes across when you talk with people.
71. Measure The Impact Of Your Marketing
What: Review what marketing tactics are working for your business and what impact they are having.
Why: Continuing with a marketing strategy for your small business without periodically reviewing what is working and what isn't, is a big error. Keeping track of where you getting new leads/ sales and then refining your strategy to optimize and take advantage of what is working is one of the fastest and most efficient ways to grow your business.
How: Answer these questions about your marketing efforts:
What worked best for you?

What was the hardest to implement?

What would you do differently?

What was the most effective method at driving sales?

Has the perception of your brand changed?

How has your digital presence improved?

What are your next steps?

To make sure you put each one of these 71 proven ideas into action for your small business you can download our checklist for free.
What marketing ideas for small business are you going to implement?
Running and growing a small business is not an easy undertaking – it takes courage, tenacity, and the ability to consistently acquire new customers.
As we've seen in this epic list of marketing ideas for small business, there is no shortage of ideas you "could" implement.
But my question to you is, what marketing ideas are you going to take action on first?