There's a lot of mystique surrounding Digital PR and many digital agencies try to make it sound much more complicated than it is.
After all, that's their job; to convince you to work with them by dazzling you with science.
But we've got good news. Digital PR is almost exactly the same as traditional public relations. It's just that Digital PR focuses more on building your business' presence online.
It uses tools like social media, blogs, backlinks, and SEO (Search Engine Optimisation) to improve your online visibility. It doesn't use print media, and rarely connects with TV or radio channels.
Some people say that in a digital media landscape that there isn't any difference between traditional PR and digital PR. Every media platform is online and the same rules apply.
But if you're used to working solely with print or broadcast media, and find digital PR a little scary, then this ultimate guide is for you.
Here's what we will cover:
What is digital PR?
Are online marketing and digital PR the same thing?
What are the benefits of digital PR?
Are there specific techniques in Digital PR?
The five most common types of Digital PR strategy
Key elements of any digital PR campaign
Measuring Your Digital PR Strategy
What is Digital PR?
Digital PR and traditional PR both share similar goals.
Both types of public relations want to improve your company's reputation and strengthen your brand's position in the market. Each one wants to communicate with your target audience and drive engagement and sales.
Digital PR typically incorporates more digital tools and internet-based strategies. For example,  search engine optimisation instead of focusing of how to get a story on the local news.
There's also emphasis on social media, content marketing and influencer marketing. All aiming to improve your brand's online presence so that you can speak directly to your target market 24/7.
Digital PR takes advantage of the full range of marketing ideas for small business offered by the growth of the internet. Plus the connectivity of social media.
As with any good PR plan, you can define your brand, differentiate yourself from your competitors, and start a conversation with all the people you want to reach.
Are online marketing and Digital PR the same thing?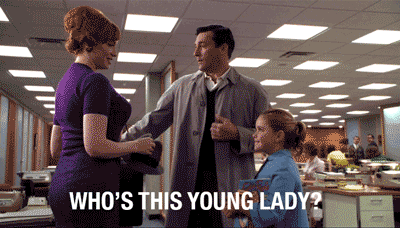 Although there can be a crossover between online marketing and digital PR, they're usually focused on two very different areas.
Digital PR concentrates on building awareness of your brand through storytelling and linking with media sites.
As with all media relations, your digital PR campaign will secure media coverage on on-line news sites.
Through being featured in this media, the audience will trust your brand more and will visit your site and engage with your content.
An online marketing communications strategy is typically more focused on sales.
It directly promotes the product or service so the audience will take an action. This action will establish a connection which can eventually be converted into a sale.
It is worth noting that, marketing (and selling) is a lot easier once digital PR has built up brand awareness and established a strong reputation.
What are the benefits of Digital PR?
Improves search engine rankings
Search Engine Optimisation (SEO) is essential because it makes your website more visible. When your website is more visible, it receives more traffic. The more traffic you receive, the better your chances of converting visitors into customers.
There are several components to a successful SEO strategy, including researching and using keywords that have the highest search rates.
You also need to create content that is informative, engaging, and establishes your business as an expert in the field.
Off-page SEO is also important.  It involves building backlinks to your site from an external site. Back linking tells search engines that your website has been recognised as high-quality by another respected provider.
The more backlinks you have, the higher your website will rank on the search engine results page.
Builds your brand
Thanks to the growth of the internet, and the many different avenues it offers, the opportunities to promote your business online are virtually limitless.
Digital PR is a great way to build your brand and introduce your product or service to a new audience.
By using a variety of strategies including publishing online content and knowing how to write a press release you can secure the exposure you need.
Also try organising online reviews and interviews or perhaps marking awareness days.
Use your social media management tools to connect with influencers who can promote your company to their followers via their social media accounts. It's a great way to quickly grow your online presence and build consumer trust in your brand.
Increases website traffic
When your brand is mentioned more frequently online, more prospective customers will start to visit your website.
The more visitors you have, the more chance you have of converting them into customers.
Establishes your expertise
One of the best ways to set yourself apart from your competition is to publish content that shows how knowledgeable you are.
When your target audience sees you're producing high-quality articles that establish you as an authority in your field, they'll realise you're a credible source of information and a brand that can be trusted.
Once you're confident in your online profile its time to do wider media outreach. Create an online media list and target journalists. Work out how to find someone's email address so you can send your email or press release directly to them, rather than using a press release distribution service.
Creates trust in your brand
As your target audience reads, and hears, more and more positive things about your company, their confidence in your product or service will increase.
They'll also be much more likely to recommend you to their friends and colleagues.
Generates leads and sales
As your brand receives more online mentions, and your website receives more visitors, you'll begin to reach a much larger audience.
In turn, you'll generate more leads which will inevitably result in increased sales.
Are there specific techniques in Digital PR?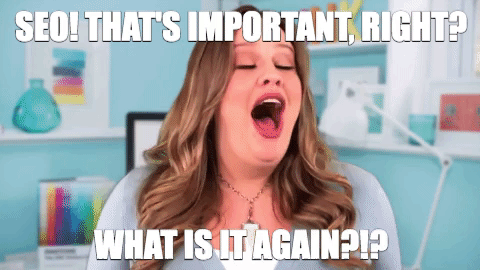 There are many ways Digital PR can enhance your brand. In SEO-speak, these techniques are often known as 'white hat', 'grey hat', and 'black hat'.
White Hat SEO techniques
'White Hat' are strategies that are widely followed, and Google approved. This means they're considered ethical 'best practice' ways to boost your search engine rankings.
Guest blogging
As the name suggests, this is when you write a blog for somebody else's website, and link back to your own site in the author bio or within your blog copy.
It's a handy way to spread your ideas and reach an audience who might not otherwise have heard of you, and because the internet is so information-hungry, people are always looking for new content to publish on their websites.
Link baiting
Don't worry; this isn't as sinister as the name suggests. Link baiting is when you create some amazing content that a lot of people find valuable.
As a result, they'll link back to it and cite you as a source so that more people will realise you're a reliable place to find information and visit your site.
Site optimisation
This is the foundation for everything. When you build and add to your website, make sure that your site content, wording, and site structure are as SEO-friendly as possible.
That means using the most effective keywords in your titles and throughout your text. Add title tags that are relevant to the content found on the page. Sharpen your meta descriptions to spark your visitors' curiosity and inspire them to read more.
Site optimisation can also include using push notifications, Messenger, or email (or a combination of all three) to interact with engaged users and implementing cart abandonment and remarketing campaigns.
Grey Hat SEO techniques
'Grey Hat' are strategies that might not strictly be following SEO etiquette, but you can usually get away with them if you use them sparingly.
Overindulge, though, and Google will almost certainly penalise you for it.
Adding length to your pre-existing content
Where SEO and generating traffic is concerned, size definitely matters. That's why posts of 2,000 words or more get far more search engine attention.
But what if you've already published articles you're happy with, but their average length is 1,500 words or less?
There's no rule that says you can't add more words to your pre-existing posts. It can be a terrific way to polish or repackage articles you've already written.
It's important here to understand the difference between a news story and a feature so you can interchange between the two. For example, news stories can be repurposed into feature stories examples.
However, never be tempted to 'article spin'. This is when you plagiarise somebody else's work. Search engines won't only block you; you could also be legally liable to the original author.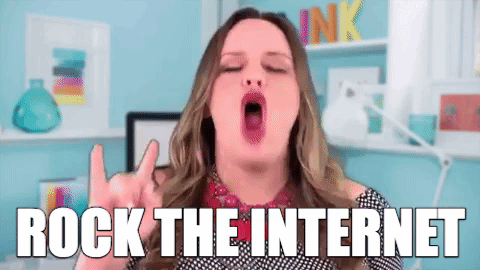 Build a Microsite
When you build a microsite or blog, you can generate backlinks to your main website without falling foul of the rules.
However, the content on your microsite should be totally original and pertinent to the website you're linking to.
This is a useful way to improve your rankings while remaining in complete control of wherever your backlinks are coming from.
Use keywords naturally
When you stuff your content with too many keywords, you're damaging your search engine ranking. You're also damaging the readability of your site, which might mean visitors will find your content too difficult to follow and never come back.
Keywords are vital to SEO, but only if you use them naturally. Just like you needed to learn how to write a media pitch, you'll need to master SEO writing and keyword usage.
If you can find the right balance between keywords and readability, search engines will push you up their rankings.
Black Hat SEO techniques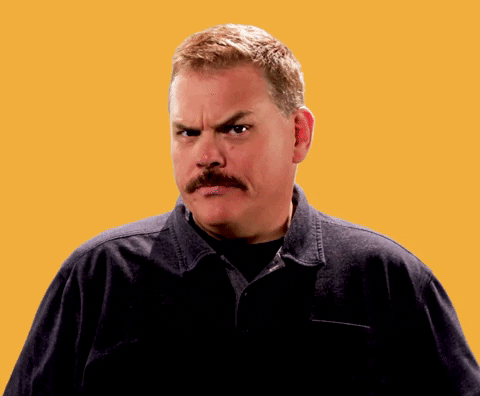 We've saved the most frowned-upon until last. It's important to know what these are, so you never do them.
'Black Hat' are aggressive strategies that break all the search engine rules.  You may get away with them for a while, but when Google eventually rumbles you the penalties can be severe, not to mention damage to your reputation or the possibility of litigation.
Keyword stuffing
Remember what we just said about using keywords naturally? Keyword stuffing – i.e. repeating the same keyword (or combination of keywords) over-and-over in a post, article, or small piece of text – is precisely the opposite.
Your users won't thank you for it, and Google will penalise you for doing it.
Using automated content
Generating automated content and publishing it on our site is no use to anybody, including you. Like an impactful public relations campaign your digital PR should be bespoke and authentic.
Your visitor will receive a horrible user experience because the content will almost certainly have no relevance to what they're looking for (and, even worse, will probably be nonsensical).
Search engines will eventually blacklist you because your automated content is worthless.
Clickbait
We've all fallen for the cleverly written headline that's enticed us to click on it and then taken us to a place we didn't want to go.
Clickbait is usually a deceptive way to generate income. It is also a guaranteed way to annoy your visitors and, eventually, catastrophically damage your search engine rankings.
Link mismanagement
Link mismanagement and manipulation can get your website into all kinds of hot water. That includes:
Web Rings: improving search engine rankings by creating a circular network of multiple sites that receive traffic from related sites.
GuestPost Spam: offering to write a guest blog for a site, but the guest blog is an irrelevant article concealing an outbound link to an unrelated site.
LinkBait and Switch: when you rewrite an article or post that has already gained legitimate search engine links and turn it into something commercial that has no connection with the previous version and is purely designed to lure traffic.
Link Exchange: Exchanging links with another website so that you can reciprocally market each other's business.
Content Scraping
Content Scraping is theft. It usually involves using a script or automated bot to steal content from somebody else's website, without the website owner's knowledge or permission.
Content Scraping is often used to boost the amount of content on a website, even though it may not provide any added value to users. It's usually a violation of copyright and illegal in many countries.
This is only a small selection of the Black Hat techniques that could get you into a lot of trouble. If anyone is managing your Digital PR for you, make sure they don't use these tricks on your behalf.
 The five most common types of Digital PR strategy
If you're not sure where to start then here are the five most common types of strategies for digital PR.
Contributing a guest post – Writing a guest article for publication on somebody else's website.
Publishing press releases – Creating newsworthy content to secure press attention.
Unlinked mentions – When your company name is mentioned in a piece of content, but doesn't include a link back to your website.
Influencer marketing – Reaching out to Influencers to gain mentions on their social media platforms.
Networking – Nurturing relationships with journalists and editors to establish backlinks to your website. You won't need specific media training to do this, as you won't be on camera, but don't forget to follow the standard rules of the game to get yourself some free PR.
Key elements of any Digital PR Campaign
Content creation
Content marketing is essential to any Digital PR campaign. The more content you create, and the more it is searched for and shared, the faster your reputation will grow.
Continually creating content can be difficult and time-consuming, but like any habit, it will get easier over time if you discipline yourself to write new content regularly. Here are some tips to consider:
Know your audience
What does your target audience want to read? What are their needs and their pain points?
Stay up-to-date
Know your industry inside-out. Stay on top of the latest trends, developments, opportunities, and concerns.
Whether you're writing about how to implement crisis communications or which podcast hosting platform people should use to launch their latest show, you need to demonstrate you have the latest knowledge. Attend conferences, subscribe to news feeds, or follow other thought leaders on Twitter.
Read what other people are writing
You can't create in a vacuum. Be interested in what other content creators are saying and study the topics their readers are engaging with.
Find your own voice
Too much online content – even useful, knowledgeable content – reads like it was written by a machine.
A great way to set yourself apart from the crowd is to let your own unique personality shine through. Remember, successful content creation is all about communicating your ideas in the most effective way possible. The best way to do that is by writing as naturally as you can.
Don't get too hung up on grammatically correct sentence structure, because exacting grammar can sometimes be a chore to read.
Also, don't over-use keywords. Concentrate on making your content easy to read, understandable, relatable, and (if possible) entertaining.
That's how you'll find an audience that will come back to read what you're writing time and time again.
Show empathy
You're not writing this content for you, you're writing it for your audience.
That means you should always focus on addressing their needs and challenges instead of talking about yourself and how great your company is.
Be consistent… and patient
The more you write, the better your content will be. It might take you a while to find your voice, and it may take longer to find your audience.
Creating content your readers will find valuable is key. As you publish more and more content online, the easier it will be for your target audience to find you.
Content repurposing
Another useful way to create content is by repurposing content you've already produced and publishing it in a different format on another platform.
For example, you could transform a blog you've previously written for your website into:
An infographic
A guest blog post
An article for an industry publication
A YouTube video
A podcast
It's even better if you can add new information or change the angle slightly to suit the medium you're presenting to.
If you're reworking your article for an industry publication, you might want a technical focus. If you interview a respected source you can back up your opinion with their point of view and underline your expertise.
Remember, you should never simply rework your old content so that you have new content to publish. You should ensure that the new content adds value and reinforces you as a thought-leader.
Not sure what is thought leadership? Read this quick guide get the low down.
The importance of Social Media
Social media is an incredibly powerful digital PR tool, but it's important to use it wisely.
For example, when you write and publish new content, your social media channels are a perfect way to promote it and encourage other people to share it.
However, the kind of content your Facebook followers might want to see won't necessarily be the kind of content your LinkedIn audience will want to interact with.
Make sure that the content you're offering has value to the people you're sharing it with. Also, don't be afraid to encourage feedback and use social media as an opportunity to discuss what you've published with others.
It's the immediate accessibility of social media, and the opportunity it gives you to influence and quietly persuade your audience, that makes it so crucial in a digital PR campaign.
Oh, and always make sure you have a compelling LinkedIn headline – one that really connects with your audience.
This is an easy win, as is knowing how to post an article on LinkedIn. 
Measuring Your Digital PR Strategy
It isn't enough to continuously put new content out there, implement the correct SEO, make connections, and hope everything works out.
You must be able to measure the effectiveness of what you're doing so you can make adjustments accordingly. A Digital PR campaign is usually a considerable investment in time as well as money, so it is important to get it right.
SEO and digital PR don't generally provide instant feedback. It can sometimes take several months and even years to find out if your strategy is yielding results.
However, there are plenty of tools you can use to monitor key metrics and ensure your campaign stays on target.
Google Analytics
Google Analytics measures traffic to your website, including referral traffic and organic search traffic. It also analyses conversions for leads and sales.
Google Search Console
Google Search Console measures clicks, impressions, and increases in brand name searches to assess whether a campaign is working.
Social media shares
How many followers have you gained since the campaign began? Are they sharing your posts, finding value in your content, and engaging with your brand?
Domain Rating
Are the backlinks to your website proving effective? Using an SEO Domain Rating tool will show the strength of your backlink profile and identify unlinked mentions.
Reverse image search
Reverse image search is useful for identifying where your infographics and images have been used in other places online.
Leads and Sales
This is the litmus test of any Digital PR campaign. How many leads have you made through your website?  Of those leads how many have converted into a sale?
So that's it! We hope this ultimate guide has given you a useful overview of Digital PR and provided inspiration for how you can use Digital PR in your business.
It is more than possible to create and deliver your own successful Digital PR campaign without engaging the expensive services of a Digital PR agency.
All you need is time, patience, a lot of hard work and careful planning. Good luck!
---