If you want to get media coverage for your business you MUST know what makes a chief reporter tick.
Understanding what they are looking for in a story is essential if you want your public relations campaign to succeed.
It starts with knowing how to write a press release – because this means you will present a story with a genuine news angle.
Next, you need to understand how to write a media pitch – this will ensure the chief reporter at least opens your pitch email!
If you're after free PR for your business no one is more important than this senior journalist.
This guide will tell you everything you need to know about this critical newsroom role.
Who Is The Chief Reporter?
She heads up the reporting team setting the pace for reporters.
They provide an example to reporters about what is expected.
The chief reporter reports to the news editor and editor.
Their job is to produce engaging content. Also, to ensure their reporting team have all stories covered. It is a management job too.
The chief reporter shows the other reporters how it's done. They supervise, guide, motivate and compete for the bylines and top news slots.
What Does a Chief Reporter Do?
Their primary objective is to get the best stories for their publication.
They want to grow their audience and attract attention.
They must ensure demographic targets are met and geographically the patch is covered.
Whilst the chief reporter will have their nose to the ground, they do need to pay attention to the team.
They must ensure every reporter is delivering a good news list. This requires efficient supervision.
The chief reporter will demand story lists and advise on news angles. They will guide the reporters.
They may offer or suggest a contact to help them develop a story.
It is unlikely that they will closely edit a reporter's story. They will leave that for the news editor. But they will guide, push deadlines and discuss angles with the reporter.
An experienced chief reporter will have an extensive contacts book. This contacts book will be bursting with useful names that can be used in most scenarios.
They will always have at least six stories on the go, working on them simultaneously.
And they are likely to have an investigative feature up their sleeve to be used when the time is right.
They will also have the ear of the news editor, the picture editor and editor.
A publication is no good to anyone without strong content. It will be the chief reporter that the news editor will look to when a big story breaks.
They must help co-ordinate the team of reporters and photographers. They will create a strategy for dealing with breaking news.
However, the demands on a chief reporter on quiet news days are also hefty.
Whilst more junior reporters may struggle with finding a story, the chief reporter is expected to shine. They must pull a splash (front page) or top story out of the bag in an instant!
A good public relations professional will seek to develop a healthy working relationship with the top reporter. Their influence in the newsroom is significant.
How Do You Become The Senior Reporter?
The simple answer is, be the best you can. Reporters are naturally ambitious.
In a traditional print publication, every reporter wants their byline on the splash.
Every reporter wants the best contacts book in the newsroom. Every reporter seeks to champion their reader and shout out for the underdog.
Be the best you can. And remember it's not a nine to five job. You must have a hunger for news. Wherever you are and no matter the time, always be aware you could be onto a story.
The chief reporter has solid experience as a reporter.
They have proved themselves again and again in a busy newsroom. They're likely to have their NCTJ qualifications (in the UK) and have worked for at least five years in a competitive newsroom.
The chief reporter is versatile able to switch from writing their own copy to helping others develop their contacts.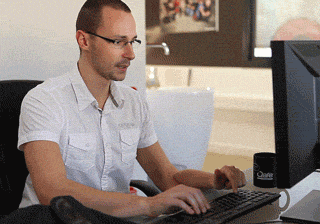 What Type of Skills, Responsibilities Do They Have?
The succesful reporter must be generous in spirit. They lead the reporting team. They must set an example and guide individuals. The reporters will turn to the chief reporter for guidance.
The chief reporter must be willing to share contacts when necessary and push a reporter on deadline.
If a reporter is struggling with a story, the chief reporter must be able to balance their own workload whilst picking up another's.
The chief reporter is expected to coach reporters. They must use their experience to help a junior reporter develop their own skills. But they will also challenge reporters, setting high standards and expectations.
The chief reporter must be patient, calm under pressure whilst meeting multiple deadlines.
They will be expert at finding the story, interviewing individuals and writing copy.
Most crucially a chief reporter is excellent at building relationships.
Some chief reporters may be excellent at getting the story, building trusting relationships and maintaining contacts.
They may not be necessarily brilliant writers. But copy can be improved by the news editor and sub-editors.
The key is in finding and developing a story. The key is in maintaining a healthy contacts book of people you can call again and again.
The top reporter will have strong sources. The chief reporter will be reliable and trustworthy.
When working under tight deadline pressure, an editor must have 100% trust in their leading reporter. They must trust that what they produce is fair, balanced, legal and true.
What's The Difference Between a Chief Reporter and a Reporter?
It's usually seniority and experience. The chief reporter is 'chief' simply because they are the most proficient reporter in the newsroom.
Chief reporters and reporters are all gathering news. They must;
Source stories – off diary and on diary
Interview
Write a strong intro followed by flowing copy
Keep accurate notes
File copy to tight deadline
Suggest attention grabbing headlines
Maintain a strong contacts book
Be able to build strong relationships
In addition, to the above the chief reporter must gather regular news lists from reporters.
The lists will be discussed with the news editor. They must act both as mentor, manager and champion for the reporters.
The chief reporter will not only be pitching their own stories to the news editor, but also the reporters' stories.
The additional duties of the chief reporter possibly mean their story count is less. However, the quality of their stories and research will be excellent.
Should I Email My Press Release To a Senior Reporter?
Yes, but remember a chief reporter will receive a huge volume of press releases.
Hundreds a day.
It is their job to identify the stories for publication. Those considered for publication will be discussed with the news editor.
Press releases must be brief and well presented. All releases must be accompanied by a picture.
They will be immediately binned should they be badly targeted or read like a sales pitch.
Ensure you have the right catchline in the subject line – treat it like a headline. You must know how to write a media pitch.
Newsrooms like well-written releases.
But if it reads too like a sales pitch the chief reporter will bin it with the words – 'let them advertise.'
You may want to send the release to the chief reporter as well as the news desk and state in your email that you have done that.
Don't try and trick a newsroom by sending in multiple releases to multiple people.
They will all get binned!
Would They Ever Work With a PR Agency?
The chief reporter has one main concern: getting the best stories for their publication.
They will work closely with the news editor to ensure their product/site/publication maintains integrity and is trusted by its readers.
They will work with a PR agency on serious issues that matter to the publication. But be prepared to be transparent.
It is not the chief reporter's job to make you look good. Their duty and responsibility are to their readers and publication.
The best media relations campaigns understand that they must deal in actual stories if they are to succeed.
Do this and they will love you – just don't ever spam them!
So there you have it, our complete guide to the chief reporter.
And if you're ready to take your PR work to the next level grab our PR Starter Kit.
Our must-have kit has every template, script, strategy and guide you'll ever need to do PR – all in one place.
Good luck!
---