Do you consider your email signature to be a part of your public relations work?
You should – PR is much more than just knowing how to write a press release.
Every single day, you send out or reply to emails with people you want to engage with.
Each time you do, they will see your email signature.
So, it's a no-brainer to ensure that you have one of the best email signatures.
A signature that contains critical information and supports your broader PR plan.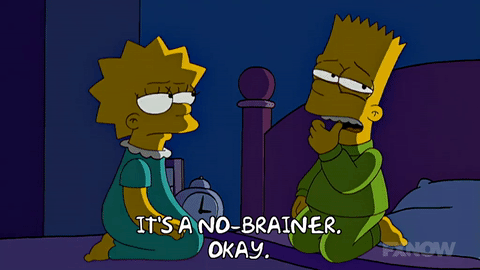 It's a great opportunity to subtly reinforce your branding, key messaging and include any content you are working on.
Better still, it's easy to tweak your email signature, so you can adapt it to whatever is important right now.
Got a new blog out? Need to drive more traffic to your Twitter account? Want to boost the listener numbers for your podcast?
Put your email signature to good use in all of those scenarios. 
If you don't know how to design one of the best email signatures, don't worry.
We've created a step-by-step guide to show you the whole process.
We're going to tell you exactly what to include and why it's crucial.
Let's get started.
Step 1: The Basics Of The Best Email Signatures
There are three pieces of information you must have on your email signature.
Your name – first name and last name.
Job title and company – the current position you hold and the organisation
Secondary contact information – your preferred method (telephone, website, etc.)
When you consider how to present your job title and company, think about what is most impressive for a client or key influencer.
If you hold a position at a well-respected organisation, it's essential to include the name and logo.
This detail will immediately connect with the email recipient and positively inform their impression of you.
Don't miss this chance to establish a correlation between you and a brand/school/university/company/organisation that means something to people.
If you have your own brand or company, make sure you get your logo onto your email signature.
Even if you are starting out, you want to ensure that as many people have seen and connected to your brand as possible.
The secondary contact information is also vital.
How do you want people to contact you?
They will already have your email address as primary contact information. Do you want them to ring you? Connect with you on Skype or another software platform? Would you like them to go onto your website and contact you there? 
Once you've decided, make sure that information is up at the top of your email signature.
Step 2: Get The Colours Right
Colour is a great way to draw the eye to important pieces of information. Using colour on your email signature will undoubtedly make it stand out.
But you don't want to pick random colours and go to work. You need to consider the colours carefully and stick to two colours. 
It's a good idea to start with the brand colours of your business or the organisation you work for.
If you don't know what the colour codes are for the various colours used, this is a handy browser extension to help you. 
It's called Colour Picker.
Using Colour Picker, you can direct the cursor arrow to the colour on the page that you want to match and it will show you the RGB or CMYK code you need.
Keep a note of the two dominant colours in the branding, so when you design your signature, you can use them.
Here's an example.
Step 3: What Images Do You Want To Include?
With all the electronic communications flying around, it's hard to remember that there are human beings behind keyboards.
Using a picture of yourself in your email signature can give it the personal touch.
All you need is a simple headshot, where you are smiling and looking directly at the camera.
If you are working in a creative industry or such like, you may want to be a little bit wacky with the photo. It can be full of personality, showcasing your fun-loving side, if that's the impression you want to make.
Just ensure the photo is in focus and clear.
Also, you will want to make sure it's the right size.
Think about the size limits of people's mailboxes. They don't need a huge image file clogging up their system every time they get an email from you.
It's easy to change the size of your photo. Use an image tool like Be Funky.
Once you've got your photo sized up correctly, simply add it to your signature and – ta da!
Step 4: Include Your Social Links
If you use social media marketing tools as part of your public relations campaign, it's a good idea to include them here.
Many professionals have LinkedIn profiles, Facebook pages, Twitter accounts, Instagram profiles, etc. 
While it's great to include them, think about the pros and cons of putting every single social profile you have on your email signature.
Our advice?
Only include the ones you actually use regularly.
You don't want a potential customer to head over to your Pinterest page and find that you last pinned something in 2015.
Concentrate on the platforms where you share engaging and informative content with your audience.
Remember, you don't need to stick to the brand colours used by the big social media companies. 
It's easy to change the icon colour when you design the best email signatures, so feel free to use the ones that match your branding.

Step 5: What's Your Email Signature CTA?
Many people think of email signatures as being there to provide basic information.
These people are missing a trick.
Where your email signature suddenly becomes a piece of public relations gold is with a CTA (call to action).
Your goal is to make the recipient click on your CTA.
Ideally, that action will help build authority in you and your brand and drive traffic to your website.
Example CTAs For The Best Email Signatures
Blogs – if you regularly produce content and want people to read it, why not include it in your email signature?
You can regularly update it with your latest post, or you can use a piece of cornerstone content that resonates with your target audience.
Audio – podcasting is one of the fastest-growing ways to grow your reach.
Whether you produce your own podcast or you have been a guest on another podcast, you can invite people to listen from your email signature.
If you are a musician or broadcaster, you may want to include a link to a song or broadcast you've made.
Social Media – OK, so you've already got the icons there, but do you want more? Perhaps you want more engagement in your Instagram story. Invite people to watch it in your email signature.
Social Proof – There's nothing potential clients like better than hearing what other people say about you.
If you've been featured in an article, been reviewed online or have any other kind of positive social proof, use it! Don't be shy.
Videos – it takes a lot of time and effort to make great videos. Why not include your video as part of your email signature? It can be a basic 'Watch This' link they have to follow.
Or, in some of the email signature design software, you'll generate a preview image so the recipient can get a flavour of your video straight away.

Step 6: Make Sure Your Signature Is Mobile Responsive
.
There's no point in doing all this hard work if your email signature isn't mobile responsive.
That means that it will look good whether the recipient is reading the email on their desktop, tablet or smartphone.
Wherever they end up looking, your email signature needs to be clear and well-formatted.
That means ensuring your images are the right size and that the email signature template you use will adapt to mobile.
You can create an email signature and quickly test it on your mobile to check it works. Just make sure that wherever your customers see you, you look good.
Step 7: Track Your Email Signature Links
Once you've decided on the CTA you want to include and where the links in your email are going to – get tracking.
You can create a custom link to any URL so you can find out how many people have actually clicked through to consume the content.
By doing this, you can test and track what works well – and identify what doesn't.
These insights allow you to respond quickly. It also means you can include the figures in the broader reporting about your PR campaign or marketing communications efforts.
For example for your blog, you can add the email signature diverted views on top of the figures you already have.
There are tons of link or custom URL services that allow you to access link tracking analytics.
Check out companies like Bitly, Tiddly Link and Tiger Bee and choose the level of reporting that is right for your business.
If you use social media management tools like Hootsuite, Buffer, etc. it's worth checking if they offer custom URLs with reporting. Some may include them as part of your plan.
How To Create An Email Signature For Free
The good news is that you can test out your ideas for an email signature for free.
We're going to show you five of the best websites to get an email signature template without having to pay for it.
1. Hubspot
The Hubspot email signature generator is a great free piece of software.
It's laid out clearly, showing you where you need to input your information to customise it.
It suggests the fields that Hubspot thinks are important, but they do not constrain you as you can add as much or as little as you wish.
On the design side, you get a choice from six templates, so there's a variety of styles available to help you stand out from the crowd.
You can also change the font, add your brand colours, put in your own images, logos and create custom CTA links or banners.
Once you are finished, you can download the email signature, copy the source code and add it straight to a variety of email clients including Gmail, Outlook, Yahoo! and Apple Mail.
It's incredibly easy, and the results are excellent.
2. MySignature
Head over to MySignature to create a freebie email signature that looks good.
You can begin by hooking up your Facebook or LinkedIn account to the site to input your data, or you can add everything in manually. If you do this make sure you have a compelling LinkedIn headline.
On the contact information bar, you can add a decent amount of information for free, but custom fields are only available to users who've signed up for a paid package.
We particularly like their colourful range of social buttons that you can caption as you choose. There's much more here than just the standard Facebook, LinkedIn, Twitter and Instagram options.
3. Wise Stamp
The free email signature generator on Wise Stamp has some useful functionality, but you need to hand over your email address to get going.
You can add the contact details, social media icons and choose from a classic or horizontal template.
There are some cool add-ons that you can utilise here. From a styled signoff, where you add your real-life signature, pre-designed banners with CTAs, videos, Instagram galleries or a green footer, showcasing your eco-friendly credentials.
You can also link up a diary so people can book meetings with you from the signature itself.
Interestingly, you have to take a PRO account to utilise their design functions for font and colour.
4. Designhill
If you are looking for a simple, effective email template generator, Designhill has what you need.
You begin by adding in all your contact information and job specifics, as well as a photo – they recommend using square images for better results.
Then it's onto the social links to ensure people can find you wherever your posting content to engage or inform them.
When it comes to style, Designhill has a 'Signature Theme' section where you can reorder the information to suit your visual preferences.
It's easy to make changes to your font, colours and the size of your text.
There's also an entire section on creating a custom CTA.
This feature goes to show just how important it is to try to provoke an action from your email recipients. You can also add in a legal disclaimer to add extra protection to your correspondence.
5. SignMyEmails
We like the clear, concise design of the email signature generator from SignMyEmails.
All the basics are covered in the first section, allowing you to add all the fields you need plus images and logos. Go into their 'Options' section to change the size and shape of your avatar headshot, as well as fonts and colours.
There are eight templates to choose from, allowing you to try and test out different formats to see what looks best. Interestingly, you have to be on the pro plan to add in social media icons.
There's a variety of add-ons to choose from. From disclaimers, banners, badges and links.
There are also options to add a 'book meetings' function, which is handy if you have a packed diary and no time for email ping pong.
Now It's Your Turn…
Get creating one of the best email signatures, just like the ones you've seen here.
An email signature really is an open goal in terms of free PR. Don't miss the opportunity.
Also, don't forget to tell your colleagues to weaponise their email signatures too.
If your whole business is aligned to one PR campaign then make sure everyone's email signature is fully optimised.
And yes – that even includes Kevin in accounts!
---