It doesn't matter how big or small your budget is the media will only cover your story if it has a news angle.
Awareness days are a tried and trusted way to make a campaign newsworthy.
And while it's true that the media may be a little wary of the more contrived awareness days they are still a proven method to get free PR.
Just take a look at these public relations examples and you'll see several are linked to awareness days.
As a marketing professional, you need to know how to choose the right awareness days for your brand and use them in a way that gets you maximum media coverage.
That means knowing how to write a press release that uses the news hook of the awareness day skilfully – not lazily.
This is how to do it like a public relations professional.
What Are Awareness Days?
The most basic explanation is that awareness days are created by charities or organisations to highlight an issue, cause or thing.
This definition is so broad because there is a wide spectrum of awareness days – from serious health initiatives like World Cancer Day to more 'offbeat' ones such as National Rubber Duckie Day.
And while many of the awareness days are backed by governments or international bodies such as the United Nations, you don't have to go through any official channels to declare one.
Many of the more outlandish ones (Ahoy there, World Speak Like A Pirate day) are simply declared and then taken into the public's heart.
Why Do Awareness Days Exist?
It can be hard to get your stories into the media at times, even if you know how to write a media pitch.
So to make it a little easier awareness days have been constructed by organisations to give journalists a reason to write about a specific industry, cause or thing on an agreed date.
In their most serious form, awareness days help raise the profile of issues such as dementia, diabetes, road safety or cancer.
The education world uses them to promote literacy – think of World Book Day or Learning Disability Awareness Day. Fun ones like National Lost Sock Memorial Day strike a very different tone!
As a marketing pro, awareness days can be an open goal and a brilliant opportunity for you to secure an attention grabbing headline.
You'll want to use the most widely recognised awareness days to have the best chance of success, the ones that appear in the numerous online calendars such as Awareness Days.
But that said, please don't feel like you can't embrace the madness of the more leftfield ones, sometimes they work rather well. You just need to exploit them to create a killer story as part of your PR plan.
A Guide to Using Awareness Days In Public Relations
So, how do you get started?
Let's break it down.
Choose the right awareness day
The first step is to find an awareness day that is relevant to your business or organisation.
You can find awareness day calendars like the one mentioned above or by looking at competitors in your industry to see if they've used a relevant awareness day on before on social media.
Be mindful that some awareness days are country-specific, so make sure you are picking one that's used in your location or is at least international, like this yummy treat!
Let's look at an example.
If you are developing a new luxury cat food, it's obvious that International Cat Day is a good fit for you.
However, it's not enough to create a story that says 'NEW CAT FOOD LAUNCHED ON INTERNATIONAL CAT DAY' as reporters will run a mile from such blatant product placement.
Instead, you need to be as cat-level clever as possible so you can help a reporter out with something truly newsworthy.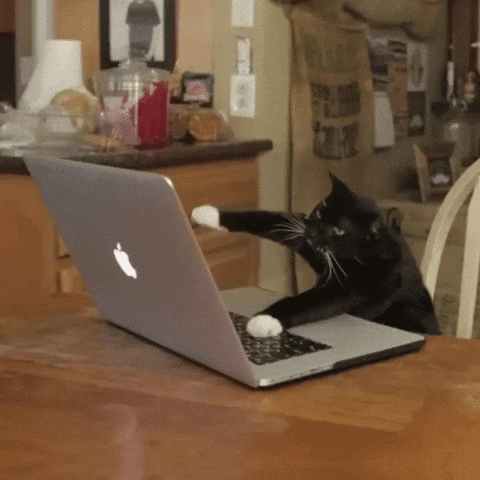 Find A Story From Your Business
Once you have an awareness day in mind, you need to find a story connected to your business to match it to.
This is where you can get creative and use your expert insight to develop a story that is genuinely interesting to reporters.
You are looking for a brilliant news hook.
The term 'hook' is used by the media to describe the angle that turns a story from being a 'so what?' to a 'must-read'.
You can hook a story onto an awareness day, but you have to make sure that story has a news hook that'll get reporters excited to learn more.
It may seem daunting, but don't be put off by the challenge. There are plenty of ways to create a story that will catch their eye. Here's an overview before we delve deeper into each example.
Data-driven stories
Take a look at the data you hold in your business. Are their specific trends or insights into consumer behaviour in your sector? If you have the budget, you could commission a piece of research that could make newsworthy findings.
Host an event
You could stage an event that is in celebration of the awareness day. If you run a care home, you could host an event at your premises on National Care Home Open Day and ensure that the programme for the day has newsworthy activities included. 
Stage a PR stunt
Want to go big and bold? You can come up with an unusual stunt that will get everybody talking. Are you the confectioner who wants to create the biggest lollipop that's ever been made to mark National Lollipop Day? It's worth thinking about.
Get opinionated
As a thought leader in your industry, you can offer an interesting perspective that may be newsworthy.
Controversial opinions that go against traditional thinking work well for this, but if you are going to be completely out there in what you say, remember that it could bring you bad PR instead!
Become an activist
If you are focusing on an issue where there's work to be done to improve people's lives, the quality of products or the experience in general, start a campaign.
Consider how vegetarian businesses used Meat Free Monday as a way to promote the idea of giving up meat incrementally. You can do the same kind of thing by launching your own awareness day-hooked campaign.
Awareness Day Examples In Detail
1. Data-driven awareness day stories
Here's an example for our hypothetical cat food company.
Let's say that you are working on a campaign for a new product and are using International Cat Day as a story hook.
What you need is an interesting fact or story that will grab the public's attention.
What does the data you hold tell you about the behaviour of your consumers that might be relevant? This is something that your data or a commissioned piece of research might tell you. Something like…
PRESS RELEASE EXAMPLE

75% OF FEMALE CAT OWNERS PREFER THEIR KITTY TO THEIR HUSBAND
The headline itself is attention-grabbing, so the journalist will sit up and take notice straight away.
To develop the story, and to give it that extra news hook, you would then go on to mention the awareness day in the first line of your press release.
Here are the first three paragraphs of our example story.
75% OF FEMALE CAT OWNERS PREFER THEIR KITTY TO THEIR HUSBAND

British women prefer the company of their cat over their husband, according to a study taken to mark International Cat Day 2019.

Cat food company Yummy Paws polled 5,000 UK female cat owners and found that 75% of them enjoyed spending time with their feline friend rather than quality time with their other half.

Yummy Paws, who have just launched a product called 'The World's Best Cat Food', said that the reasons given by their respondents were that cats are better company because they were 'less demanding', 'more independent' and 'calmer' than their husband.
PR Pro Tips:
The awareness day is mentioned in the first paragraph, demonstrating to the journalist that this is the news hook.

The second paragraph backs up the headline and the first paragraph by expanding on the subject of the story.

The main thrust of the press release is the story itself, not the product launch, but that information is in there too.

There are statistics to back up the claim, so the headline is evidence-based and credible.
2. Host an event
As a professional marketeer, you've probably hosted a few events in your time.
Awareness Day events can bring you pre-event publicity and post-event publicity, as well as some action on social media, if you do it right – and you know how to write a press release for an event.
Let's say that you a doing a marketing campaign for vegan chocolates and want to use World Vegan Day.
You could stage an event where guests are welcomed by the vegan Willy Wonka to explore a vegan chocolate factory.
There could be blind taste testing, fun games based around the book's main plot points and staff dressed as the characters in Roald Dahl's classic book but with a green twist. There's excellent comedy potential, as well as a great story hook.
PRESS RELEASE EXAMPLE

VEGAN WILLY WONKA HOSTS DAIRY-FREE CHOCOLATE FACTORY TOUR

London chocoholics were given a tour of a dairy-free chocolate factory this week, led by vegan Willy Wonka.

A group of 100 self-confessed milk chocolate lovers agreed to swap their usual treats for dairy-free alternatives in support of World Vegan Day (November 1st), at a Wonka-themed event organised by chocolate company, Delicious Without Dairy.

The tour included a taste test where they pitted vegan chocolates against their dairy alternatives, plant-based treats in the shape of calorific confectionery and the chance to get a selfie with influencer Vegana Salt.
PR Pro Tips:
The awareness day is mentioned in the second paragraph, including the date itself.

This story would require high-quality pictures of the day to give a real flavour of the experience.

It has an experiential marketing aspect as people have gone into the event and had a memorable time.

Although it is tongue-in-cheek and a bit silly, key marketing messages about the vegan chocolate company are all there.
3. Doing a PR stunt on an awareness day
You can catch a reporter's eye by doing something exciting and memorable to mark an awareness day.
A fantastic real-life example of this was the Light It Up Blue initiative launched by charity Autism Speaks to mark World Autism Day on April 2nd.
They were able to convince the people in charge of the world's most famous buildings to light them up blue in solidarity of the awareness day, which seeks to increase global understanding and acceptance of people with autism.
As you can imagine, images of buildings like The White House, the Burj Khalifa, the Sydney Opera House and the Empire State Building bathed in blue light was an incredible, eye-catching way to promote the cause.
Of course, this is a grand-scale example, but a very simple idea.
If you are a bookseller, could you use National Read A Book Day to do a stunt where you host pop-up Jackanory sessions for pre-schoolers in your town or city?
It wouldn't take much effort to get a load of beanbags, a professional storyteller and one of your top children's books and stage impromptu sessions.
PRESS RELEASE EXAMPLE

BRISTOL KIDS GET STORY SUPRISES ON NATIONAL READ A BOOK DAY

Children in Bristol town centre enjoyed impromptu Jackanory sessions on Friday September 6th, as a local bookseller marked National Read A Book Day.

Staff at Chapter One, based on London Street, took to the streets armed with classic books including Alice in Wonderland, the Harry Potter novels and The Gruffalo to bring tales to life. Keen reader Jason Easter, six, said that he was shocked when he was invited to sit down on a beanbag with his mum as storytime began, but now wants to get his own copy.

Jason said: 'It was so much fun – I want to know what happens to Alice next. My mum said that we can find out and read the whole thing."
PR Pro Tips:
The story is all about the experience of the children; that's what the journalist will be interested in.

We mention that awareness day at the top.

The quote is from somebody who experienced the stunt, not the business itself in the first instance.

The message is positive because it's an effort to get local kids reading by a local company.

 
4. Get opinionated
Let's face it, if you've got a unique or controversial opinion on something, it makes people respond.
However, this is a PR technique to use with care – and always get some basic media training first if you're going to give an interview.
If you've seen anything said by British antagonist Katie Hopkins, you'll know that speaking your mind can end in disaster. However, if you do it well, it can provide you with some good PR.
Let's say that you are a reading coach who uses an alternative to phonics to help children with dyslexia to learn to read.
You could write a press release about why you think schools are failing children by using phonics, hooked on World Dyslexia Awareness Day.
PRESS RELEASE EXAMPLE

DYSLEXIC CHILDREN BEING FAILED BY PHONICS WARNS READING COACH

British schools are knowingly failing children with dyslexia by ignoring the poor results of phonics-based learning, says a Dorset reading coach. 

Barbara Wilton, who runs the Let's Read academy in James Road, says that 97% of her students got nowhere using phonics, but their schools refused to use another method.

Although phonics is the education authority approved way of learning to read, research shows that 87% of dyslexic students need to learn differently. On World Dyslexia Awareness Day, Ms Wilton has called for the government to take note and embrace different learning techniques.
PR Pro Tips:
The introduction is emotive and directs blame.

The business is mentioned in the next sentence, and there is a statistic to give the story credibility.

It uses information about government policy and then suggests an alternative.

There is a message of hope for dyslexic children and their parents that there is another way.
5.   Become an activist
If you are working in an industry where you want to make a change, either with a disruptive product or service or by rejecting the accepted way of doing things, activism could be an essential part of your PR plan.
Once again, you need to find the emotion of the story and to say something genuinely attention-grabbing to make an impact.
So, consider what you are trying to achieve and how it will bring the right kind of attention to your business or organisation.
Here's a good example.
You are the marketing manager of an electric bike company, and you want to encourage more people to cycle on their commute.
Cycle To Work Day is a useful and relevant day for you and could be used as part of your activism.
You could ask the CEOs of the five biggest companies in your area to cycle into work in their suits on electric bikes you lend them.
This picture driven story would show the executives looking fresh after their bike ride, ready to walk straight into the board room.
It would prove that you can cycle without needing to shower afterwards, that it's a quick and easy way to commute and you can save the planet while doing it.
An excellent message for the business leaders to be part of as well as your company.
PRESS RELEASE EXAMPLE 

SUITED CEOS GO ELECTRIC FOR CYCLE TO WORK DAY

Five New York CEOs swapped their cars for electric bikes to mark Cycle To Work Day, dressed in their suits.

The business leaders were challenged by electric bike company Power Up to cycle their usual route and then go straight into the office without needing to shower.

The environmentally-friendly challenge was designed to disprove the myth that cycling to work involves extra time to dress and get ready when you arrive. CEO Paula Roberts said that she was amazed to discover how smooth the ride was.

Paula said: 'I got into the office faster than I do by car, and I felt full of energy.

"Instead of being hard work, the electric bike made the journey easy, and I wasn't sweating buckets when I arrived. I just walked straight into my office and got on with my morning.

"It's made me think about how often I use my car, and how I can encourage my staff to use their cars less too."
PR Pro Tips:
The awareness day is mentioned at the start.

The company set the challenge and proves its point.

The first quote is from a CEO, not the business itself.

Want some help with how to write a press release? You'll find it here.
Things To Remember When Pitching Your Awareness Day Story
Here's two important things to remember. Firstly you need to make sure the story is genuinely newsworthy. Secondly you need to get it to the journalist in good time.
Send your press release the week before the awareness day if it doesn't rely on an event, stunt or photograph.
If you are doing a post-event release, make sure the pictures are brilliant and sell the story.
When you take a picture to send to a journalist, it must have all subjects looking at the camera and be a visual representation of the message you are trying to get across.
The pitfalls of pitching awareness day stories
Finally, please make sure you use awareness day stories with care.
After all, you don't want to annoy journalists and waste your time. 
Don't pitch too many awareness day stories. Only use them now and again, ensuring they are relevant, and your story is strong enough.
And don't cheapen your brand. Ensure that if you are using an awareness day to build a story around, it doesn't compromise the integrity of your brand. Or send out the wrong message.
Perhaps consider using a PR tool such as Help A Reporter Out or Response Source as a way to ensure quality control.
They are both a great source of awareness day generated PR opportunities. Plus they will be ones the media is definitely interested in.
Now it's your turn!
If you're ready to take your awareness day PR work to the next level make sure you grab our PR Starter Kit.
Our must-have kit has every press release template, script, strategy and guide you'll ever need to do all public relations jobs.
---