If you want to get media coverage then you need to give a journalist a story.
That means you need a quality press release template.
And that needs an attention grabbing headline.
The headline is THE most important aspect of knowing how to write a press release.
It is the thing that will get a journalist's attention and convince them that you have a story worth telling.
In essence, it should be your entire story distilled into fewer than ten words – that is easier said than done.
I usually spend between 30-60 minutes working on the headline of my press release. Once I have this the rest of the story will write itself (pretty much).
And it's worth my time, and yours, to get this right.
Why?
Because your attention grabbing headline will not only form the news angle of your press release, it will also be the words you use in your email subject line of your media pitch, even if you use a PR tool such as Response Source.
Get it right and yours will be one of the few emails that a journalist actually reads, get it wrong and you're destined for the junk folder.
Attention grabbing headlines are CRITICAL to the success of your public relations campaign.
This is how you do it.
What Makes An Attention Grabbing Headline
The best headlines for a press release should meet the following criteria:
Highlight what is new, a 'first', innovative, impactful or disruptive about your business (this is the news angle)

Include the 'How, What, Why, When and Where' of news

Be fewer than 10 words long

Not be stuffed full of hyperbole and exaggeration (journalists loathe this)

Not be in the style of a blog headline, i.e 'How to Study for the LSAT'. 

Avoid brand names in headlines – stick to what you do, not who you are

Give the journalist a clear idea of the headline they will use on their finished story

Crucially your headline should mirror the editorial style of the media you are pitching to
Killer Headline Examples
Great headlines will help a reporter out, especially if you know how to write a media pitch.
Here's a list of eight killer headline examples that are taken from our Press Release Template Kit.
In each attention grabbing headline example, I've explained why this works from a journalist's perspective.
Choose the one that best fits the stories in your PR plan – this is how to get a story on the local news, in the national press and on TV and radio.
Headline Example 1
Client: Baby Cakes – a food brand for babies and toddlers
Target media: Parenting magazines
Why this is a great headline: This business is launching a new range of baby food shaped as cake. News is about things which are counter-intuitive – such as cake and babies!
'Cakes for Babies' is essentially the story and would grab the journalist's attention.
'Set to Transform Meal Times' tells the reporter what the impact is of this product.
'For Parents' is included because this story would be pitched to a parenting magazine. The headline is written to show the journalist you know who their readers are.
Headline Example 2
Client: Parkinson's charity Parkinson's Cure Together 
Target media: Trade news media 
Why this is a great headline: The headline is clearly telling the trade media that it is this charity's 20th anniversary (which is in itself newsworthy) and also what the charity does, Parkinson's. It avoids naming the charity as that is too advertorial in tone.
The 'Year of Voices' indicates to the journalist some interesting type of campaign is happening that will capture the views of many people, which themselves may well be newsworthy. 
This headline is bound to lead to some free PR for this charity in the trade press.
Headline Example 3
Client: Mental Health Now Charity
Target media: National press and TV
Why this is a great headline: This is a story about two brothers rowing the Atlantic to raise money for a mental health charity. The headline works because it is packed full of newsworthy information. 
We know they are 'siblings'. Being brothers brings news value.
'Break World Record'. So they have achieved some sort of major 'first'. This tells the journalist this is a new story.
'Crossing The Atlantic'. This is their story in three words. They basically rowed an ocean quicker than anyone else in history.  
This headline, in just eight words, says everything, and we don't even have to mention why they did it. Of course, the charity will get a mention lower down in the story, but the achievement is the story. 
Headline Example 4
Client: FrogTwistr, a tech startup
Target media: The technology media
Why this is a great headline: Even without knowing who on earth FrogTwistr are a tech journalist would know that this is a story.
'New Global Listener Chart' tells the reporter that this a new platform with huge scale that will measure the number of listeners for all podcasts. This has never been done before so it is news.
The promise to 'Transform Podcasting' shows that this is a game-changing innovation for podcasting, a medium that itself has been intrinsically newsworthy in recent years. 
If what FrogTwistr say in their attention grabbing headline is true then the journalist will want to read this press release and write a story.
Headline Example 5
Client: Heath Travers, accountancy firm
Target media: Regional media in Birmingham, UK
Why this is a great headline: Because this is for local press it's essential to get the name of the city, Birmingham, in the headline so the journalist immediately knows it is relevant to them.
'Leading Accountancy Firm' tells them that this is about one of the city's major employers, therefore it is newsworthy.
'Marks 30th Anniversary' is the news story, this is the thing which is new and a 'first'.
Again, in just seven words you have the entire story – the journalist knows that this is news worth reporting. 
Headline Example 6
Client: Pump Up!
Target media: Los Angeles business media
Why this is a great headline: This is a business launch story for the Los Angeles area so the headline MUST have the city name in it, Los Angeles.
A product launch by itself is not newsworthy so the headline gives the reason for the launch, 'man launches inflatable ramp after paralysis'.
This brings a human interest element to a dry business story that will get the journalist interested. Plus using the term 'inflatable ramp' is clearly visual so the journalist will immediately be thinking that there could be good images to go with this story.
This attention grabbing headline is a great example of including the 'why' behind your story – journalists love that. All the best marketing books will tell you the same.
Headline Example 7
Client: Legal Eagles 
Target media: Local media in Luton, UK
Why this is a great headline: This for the press in Luton so that word MUST be in the headline, then the journalist knows it is relevant to them because it has happened on their patch.
'One million steps charity challenge' tells the reporter exactly what this story is. 
The team at this law firm have clearly been recording their collective walking steps to hit a one million target. This figure needs to be significant in size otherwise it's not newsworthy. The headline also indicates that this has been done for charity.
In just nine words we have the entire story and the local press will love it.
Headline Example 8
Client: The wellbeing blogger Lo-Carb Lifer
Target media: National press in the UK
Why this is a great headline: In this instance, because Lo-Carb Lifer is a well-known blogger (use your imagination), it's important to get that in the attention grabbing headline.
'Sets off on a tour of the UK's unhealthiest towns' not only says what she is doing but it will also appeal to the journalist as they may think there is a story in simply knowing which towns in the UK are the least healthy.
This is a clever public relations trick which takes a simple tour and uses a particular theme to give it a news angle. In this case, a healthy eating guru taking her tips to unhealthy places is a smart trick. 
If you need to know how to write a press release for an event make sure it has a headline just like this one.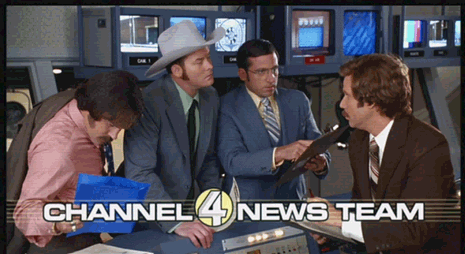 So there you have it, eight types of killer headlines for press releases that will get a journalist's attention.
Knowing how to do this is essential for ALL public relations jobs.
Six Golden Rules For An Attention Grabbing Headline:
If your story is for the local press make sure you have the name of the town/city in the headline

If your story is for the national media make sure it has a genuine 'first' in the headline, something truly newsworthy

Indicate the impact of your story in the headline but without hyperbole or exaggeration

Take your time to get this right. If it takes an hour to get a great headline for your press release it will be worth it

Use your killer headline for the subject line of your pitch email 

Learn by example. Take a look at these public relations examples and find a headline similar to yours. If it has worked once it is likely to work again! 
And if you want to follow a press release format that is specific to YOUR business grab our Ultimate Press Release Template Kit.
You'll get 10 real-life press release examples for every business and story type – from tech to fashion and professional services to charity.
---